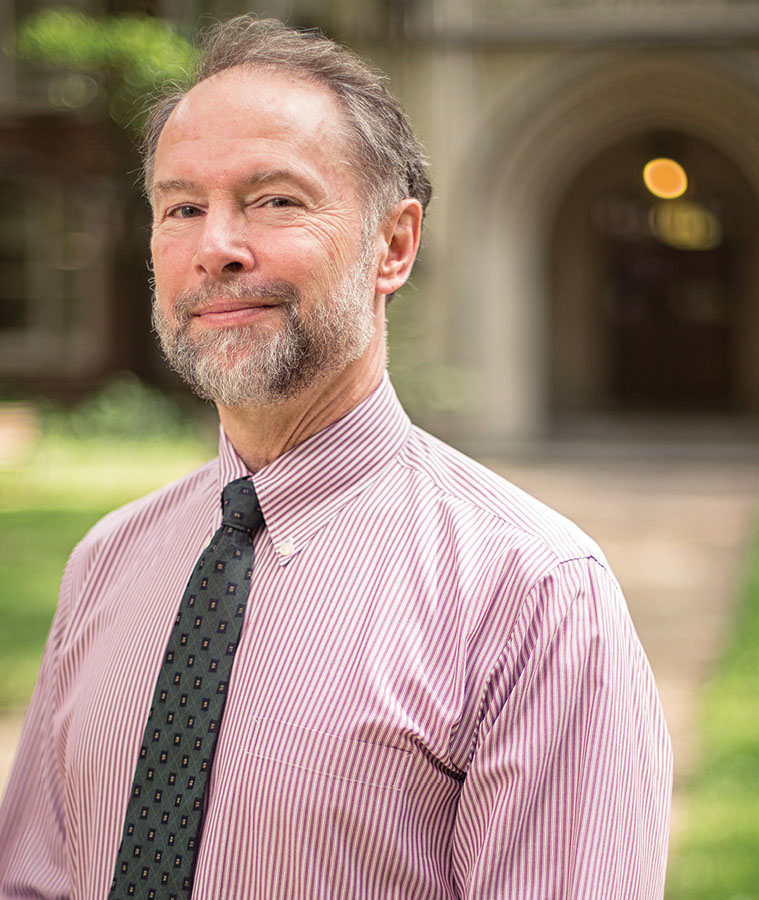 Kidney disease is the eighth most common cause of death in the United States and affects more than 20 million people, yet many people don't know they have it because kidney disease often develops slowly with minimal symptoms. Sometimes an elevated creatinine level discovered during an annual physical is the first indication.
"Kidney disease can have very serious health consequences even aside from the relatively small percentage of patients who end up with end-stage kidney disease and have to be on dialysis or receive a transplant," says Dr. Raymond Harris, the Ann and Roscoe R. Robinson Professor of Nephrology and professor of molecular physiology and biophysics. "Just having chronic kidney disease markedly increases your risk of having increased morbidity and mortality from cardiovascular disease."
Given that kidney disease is prevalent in Tennessee—more than 8,000 Tennesseans are on dialysis, 2,599 of them in Middle Tennessee—Harris and his colleague Ambra Pozzi, professor of medicine and associate professor of cancer biology and molecular physiology and biophysics, recognized a need to organize Vanderbilt's vast nephrology network under one organizational umbrella now known as the Vanderbilt Center for Kidney Disease. Harris and Pozzi serve as director and associate director of the center, respectively.
Physicians have seen an uptick in patient visits as the obesity rate continues to climb, Harris says. Obesity leads to type 2 diabetes, which can injure the kidneys and is associated with hypertension—also a risk factor. Kidney disease also is associated with anemia, weak bones and poor nutritional health.
"Our goal for this new center is to pull together all the clinical and research activities—both basic and translational—and to make them more integrated," Harris says.
On the research side, scientists are working to elucidate the molecular mechanisms that underlie acute and chronic kidney disease and develop novel therapies. Translational research is thriving in areas that include the study of alterations in nutrition, inflammation and metabolism in kidney disease, dialysis and transplant patients; pharmacogenomics to prevent rejection in transplant patients; and health literacy and how patients and physicians interact and communicate.
---