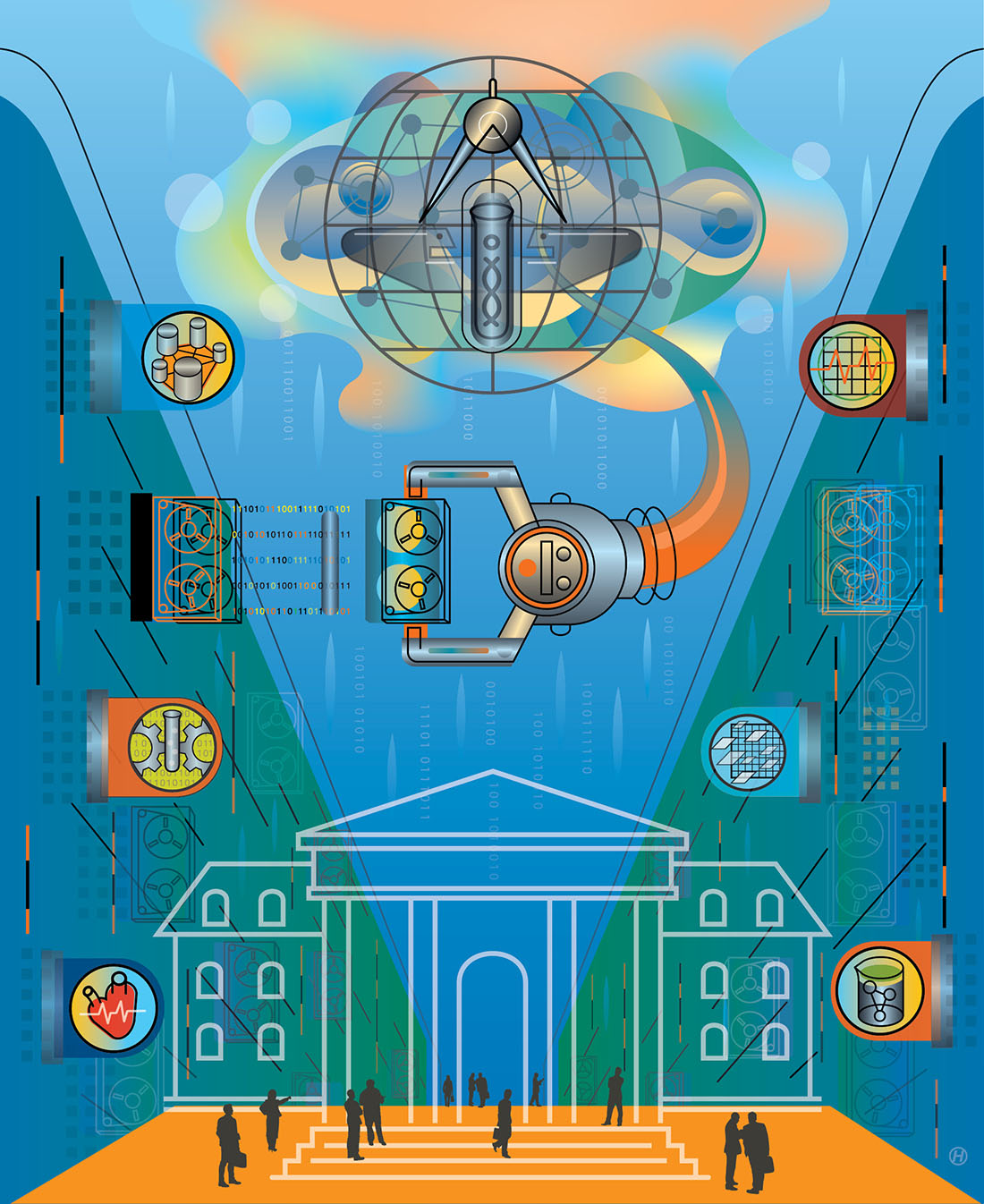 Using the EHR (electronic health record) and natural language processing, the School of Medicine keeps track of each student's exposure to patient problems across the curricular spectrum, allowing the school to advance students on a more individualized basis.
Vanderbilt anesthesiologists have a similarly pragmatic orientation to clinical analytics.
"If you ask typical anesthesiologists in this country how many of their patients had a heart attack after surgery, you'll get blank stares," says Dr. Jesse Ehrenfeld, who, with Dr. Jonathan Wanderer, leads VAPIR, the Vanderbilt Anesthesiology and Perioperative Informatics Research Division. "It's not that data aren't available; it's just typically hard to obtain."
Ehrenfeld is associate professor of anesthesiology, biomedical informatics and surgery. Wanderer is assistant professor of anesthesiology and biomedical informatics.
Augmenting the electronic health record, VAPIR has access to more than 1,000 distinct data elements captured in the operating room for each of nearly a million patient surgeries stretching back 14 years. These everyday data are put to work every day: Physicians stepping in and out of the OR are provided a stream of individualized quality and cost metrics. "We're novel," says Ehrenfeld, "in terms of how we're providing this information back to our front-line clinicians so they can use it to improve care." The data also are used to search for opportunities to improve anesthesia practice systematically at Vanderbilt.
---