Media Inquiries
Latest Stories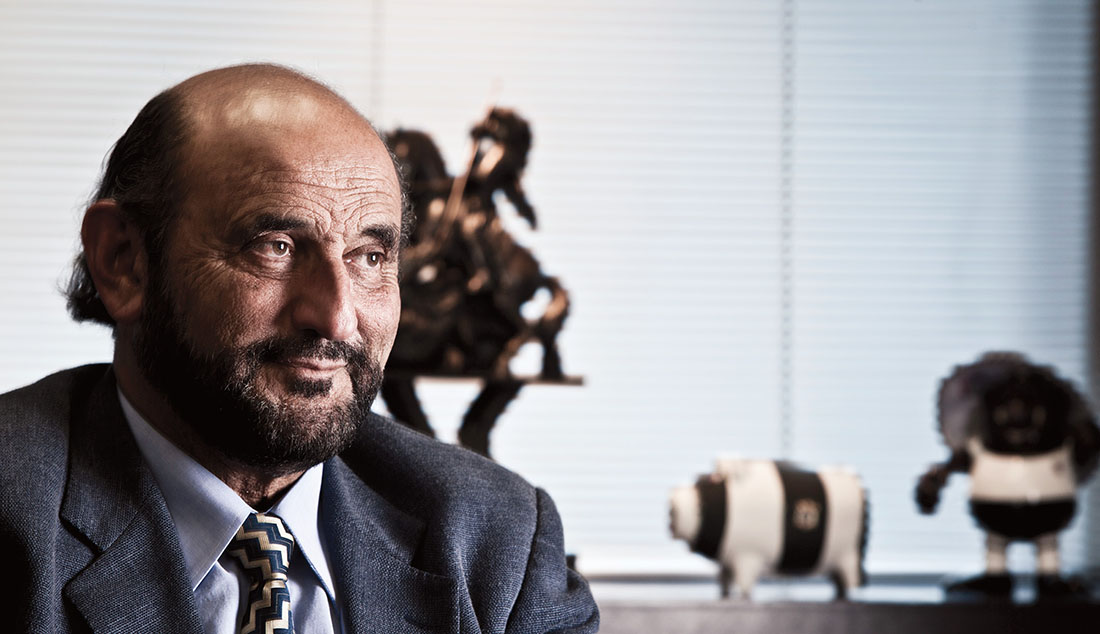 When the opening game of the 2014 World Cup took place in São Paulo on June 12, Luis Paulo Rosenberg, MA'73, PhD'76, had good reason to celebrate. He and his fellow Brazilians watched the home team defeat Croatia 3–1, marking the first time in 64 years that the tournament had been held in the soccer-crazed country.
Yet what made Rosenberg even happier that evening was seeing his dazzlingly modern stadium, Arena Corinthians, filled to capacity. Home turf had never meant so much to him.
The stadium, which was completed just in time for the World Cup, is home to Sport Club Corinthians Paulista, where Rosenberg is vice president. While controversy surrounded many of the tournament's construction projects, Arena Corinthians was different, he argues. Besides being one of the few economically viable stadiums in Brazil, he says it fulfilled a dream 104 years in the making.
"We were founded in 1910, but we've never had our own stadium until now," he says. "We played in a municipal stadium with no restrooms, no skyboxes. That's unbelievable when you consider we're the most powerful club in Brazil."
Corinthians fans share an unwavering devotion to their club that borders on religion. It's no coincidence that they refer to themselves as the Fiel, or "Faithful."
"How are we different from other clubs?" asks Rosenberg, himself a lifelong Corinthians supporter. "It has nothing to do with our love for the team because all fans love their teams. The difference is the love for ourselves. We are a nation. We share suffering, and we share happiness."
Growing up in São Paulo, Rosenberg never imagined he would play a role in the club's fortunes beyond that of a fan. After earning a master's and Ph.D. in economics from Vanderbilt, he served as an adviser to the Brazilian government, a university professor, and owner of a private consulting firm that he continues to operate today.
In 1997, Corinthians found itself in financial trouble, and Rosenberg was brought in with three other economists to form, as he puts it, "a guerilla task force to save the club." Disagreements with the club's then-president derailed their efforts, but the opportunity led to Rosenberg's eventual election to the Corinthians Board of Directors a decade later, first as director of marketing in 2007 and then as vice president in 2012.
During his time on the board, the club has experienced a remarkable turnaround both on and off the field. Corinthians won the Brazilian, South American and world club championships in a span of just two years. The club is also now Brazil's wealthiest, valued at $358 million in 2013.
Much of this success can be attributed to ideas Rosenberg helped implement. These ideas include the launching of a popular branding campaign, negotiating lucrative merchandising deals, expanding the club's reach into China, and building the state-of-the-art Arena Corinthians.
He admits, though, that none of these accomplishments would have been possible without the tacit support of the club's most important stakeholders—the fans. Remaining faithful to the "Faithful" is a matter of principle for Rosenberg.
"In everything I do," he says, "I always ask myself, 'What would the Fiel think?'"
—SETH ROBERTSON
---
Get a 360-degree view of the club's new stadium.
---