At 93, Elizabeth Spencer Still Surprises
by Sep. 26, 2014, 9:06 AM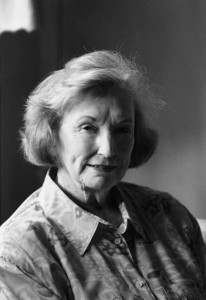 Elizabeth Spencer, MA'43, has long been considered one of the finest writers of her generation. Her nine novels are highly regarded, and her short stories have garnered five O. Henry Awards. In 2007 she received the prestigious PEN/Malamud Award for Excellence in the Short Story.
After a career spanning more than 60 years, most writers would be quite ready to retire, but Spencer is still working and enthralling new readers with her graceful fiction. Her seventh story collection, Starting Over: Stories (Liveright), was published in January of this year to critical raves. The New York Times declared that each story "manages to take you by surprise in one way or another" and praised one as "a work of genius."
Spencer, who was born in 1921 in Carrollton, Mississippi, is modest about both her work and her creative longevity. In a 2010 interview she described writing as fundamentally a habit, "sort of like biting your nails."
Her admirers are not so blasé. In naming Spencer the recipient of this year's Rea Award for the Short Story, jurors Richard Ford, Lee Smith and Tom Franklin said that Spencer "has thrived at the height of her powers to a degree that is unparalleled in modern letters." Previous winners of the $30,000 Rea Award include Spencer's longtime friend Eudora Welty, John Updike and Lorrie Moore, the Gertrude Conaway Vanderbilt Professor of English at Vanderbilt.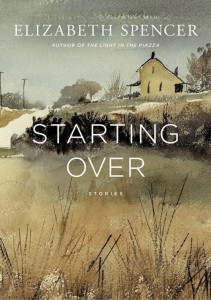 In her 1998 memoir, Landscapes of the Heart (Random House), Spencer describes her time at Vanderbilt as critical to her early development as a writer. She was initially drawn to the university because of its association with the Fugitives, and she likened her arrival on campus to entering "a sacred grove." She recalls being impressed by Allen Tate, and although she strongly disagreed with Donald Davidson's reactionary views on race, she describes her literary studies with him as "absolutely defining."
Spencer's career and her equally remarkable life are chronicled in a 2013 documentary, Landscapes of the Heart: The Elizabeth Spencer Story, which is currently being shown at film festivals around the country. Spencer, who resides in Chapel Hill, North Carolina, has appeared at several screenings. She continues to give occasional readings and, of course, to write.
---
Read an interview with Spencer.
---