CTTC forum on medical device regulation Oct. 15
Sep. 24, 2014, 1:58 PM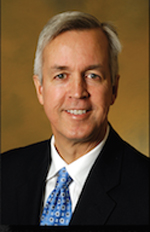 Vanderbilt's Center for Technology Transfer and Commercialization is hosting a Medical Device Regulatory Affairs Program (MDRAP) town hall forum on Wednesday, Oct. 15, from 1 to 3 p.m. The event will be led by Ken Holroyd,medical director of CTTC and assistant vice chancellor for research.
Holroyd resides over the MDRAP program and will share information about the program's formation, mission and services provided to Vanderbilt researchers.
The MDRAP Town Hall is open to Vanderbilt faculty, staff and students with an interest in medical device innovation. It will be held in room 208 of Light Hall.