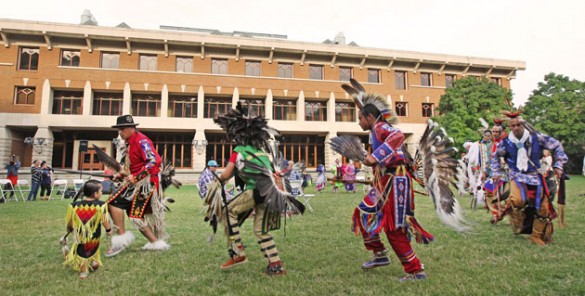 Vanderbilt observed Constitution and Citizenship Day Sept. 17 with a three-part event, "Nations Within States: Citizenship, Pottery and the Catawba Indian Nation." Featured events included an exhibition of pottery from the Catawba Indian Nation and a panel discussion on Indian sovereignty in the Kissam Center at Warren and Moore colleges, and a powwow dance performance on Currey Field, adjacent to Wilson Hall.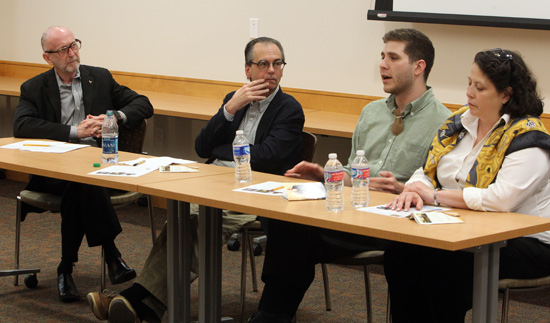 Constitution and Citizenship Day is observed annually to honor the signing of the U.S. Constitution and to recognize the liberties and responsibilities of citizenship. For modern-day American Indians, the notion of U.S. citizenship is sometimes contentious, as it frequently conflicts with tribal sovereignty.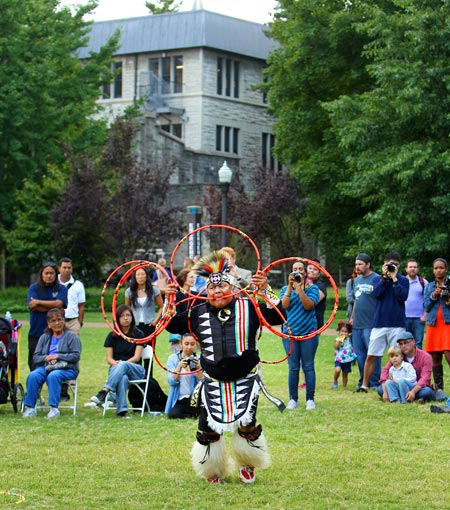 The Sept. 17 event was sponsored by Native Americans in Tennessee Interacting at Vanderbilt (NATIVe), a student organization that aspires to raise awareness of American Indian issues and concerns and promote cultural knowledge and community involvement. For more information, visit the group's pages on Facebook and Anchor Link.
Other sponsors included the Bishop Joseph Johnson Black Cultural Center, Warren and Moore Colleges, The Martha Rivers Ingram Commons, the Office of Active Citizenship and Service and the Office of the Provost.
Contact: Krystal Tsosie
krystal.s.tsosie@vanderbilt.edu