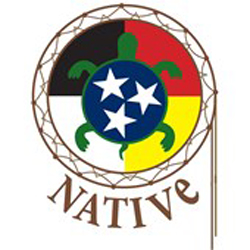 Vanderbilt will observe Constitution and Citizenship Day Sept. 17 with a three-part event, "Nations Within States: Citizenship, Pottery and the Catawba Indian Nation." Featured events include an exhibition of pottery from the Catawba Indian Nation, a panel discussion on Indian sovereignty, and a powwow dance performance.
The "Catawba Nation Pottery Exhibit" will be on display from 8 a.m. to 7 p.m. in Multipurpose Room 1 of the Kissam Center at Warren and Moore colleges.
"Nations Within States: A Panel Discussion" is scheduled from 4 to 5 p.m. in Multipurpose Room 1 of the Kissam Center.
From 5 to 6:30 p.m., the Yellow Spotted Tail Drum Group will present a powwow dance performance on Currey Field, across from Warren and Moore colleges and adjacent to Wilson Hall.
Constitution and Citizenship Day is observed annually to honor the signing of the U.S. Constitution and to recognize the liberties and responsibilities of citizenship. For modern-day American Indians, the notion of U.S. citizenship might be contentious as it frequently conflicts with tribal sovereignty.
Tennessee does not have any state- or federally recognized tribal nations since the Indian Removal Act of 1830, which led to the Trail of Tears. On the 200th anniversary of the signing of the Constitution in 1988, Congress passed Concurrent Resolution 331 to acknowledge the contribution of the Iroquois Confederacy of Nations to the development of the Bill of Rights.
The Sept. 17 event is being sponsored by Native Americans in Tennessee Interacting at Vanderbilt (NATIVe), a student organization that aspires to raise awareness of American Indian issues and concerns and promote cultural knowledge and community involvement. As the smallest ethnic group by representation at Vanderbilt, NATIVe seeks for its inaugural event to bring together the American Indian community in Tennessee and increase the public profile of first Americans.
For more information, visit the group's pages on Facebook and Anchor Link.
Other sponsors include the Bishop Joseph Johnson Black Cultural Center, Warren and Moore Colleges, The Martha Rivers Ingram Commons, the Office of Active Citizenship and Service and the Office of the Provost.
Contact: Krystal Tsosie
krystal.s.tsosie@vanderbilt.edu