Is it bad if you don't have a best friend?
Sep. 5, 2014, 2:02 PM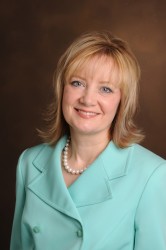 Judith Akin, staff psychiatrist for Vanderbilt's Faculty and Physicians Wellness Program through Work/Life Connections–EAP, was recently interviewed for an article on the importance of friendships for Shape magazine's blog, "Shape Your Life."
Akin explained how social anxiety and trust issues can prevent people from developing friendship/support networks. She also offers recommendations for ways to expand your circle of support.
Read "Is It Bad If You Don't Have a Best Friend?" here.
Contact: Willow Price Black, (615) 936-0961
willow.price-black@Vanderbilt.Edu