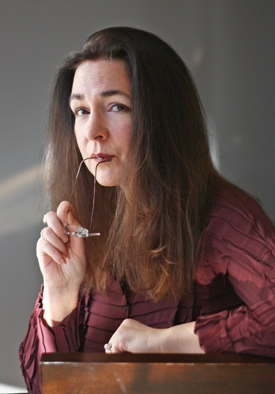 Distinguished American fiction writer and Vanderbilt faculty member Lorrie Moore will discuss her latest work Sept. 16 in the next installment of Vanderbilt's Chancellor's Lecture Series.
Moore's reading and commentary, "Bark Stories/Stories Bark," will begin at 5:30 p.m. in Sarratt Cinema. A reception and book signing will precede the talk from 4:30 to 5:30 p.m. in the Sarratt Cinema Lobby. The author's most recent work, Bark: Stories, as well as her other books will be available for purchase at the reception. Both events are free and open to the public, with seating for the talk limited and available on a first-come, first-seated basis.
After many years as a professor of creative writing at the University of Wisconsin-Madison, Moore joined the Vanderbilt faculty in 2013 as Gertrude Conaway Vanderbilt Professor of English. Her highly acclaimed Bark: Stories, published in March 2014, is her first short story collection in 16 years and her latest work since the novel A Gate at the Stairs in 2009.
"Reading the luminous stories in Lorrie Moore's collection is like spending another insanely perfect afternoon with your smartest, most acerbic, tough-minded but loving and loyal friend," wrote Victoria Redel in her review of Bark for MORE magazine. "Moore is that necessary writer who brilliantly observes the dead-on sorrow and hilarity of our day-to-day. But she's not out to glibly poke fun … or to glorify gloom; instead, in each of these eight stories, her characters—flawed, middle-aged, divorced, divorcing—are loath to entirely give up."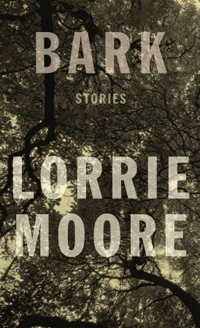 "One of the best short story writers in America resumes her remarkable balancing act with a collection that is both hilarious and heartbreaking, sometimes in the same paragraph," wrote Kirkus in a starred review. "In stories both dark and wry, Moore wields a scalpel with surgical precision."
Moore graduated summa cum laude from St. Lawrence University in northern New York. She earned a master of fine arts from Cornell University, where her thesis became Self-Help, her first published collection of short stories and winner of the Rea Award for the Short Story in 2004. Novels include A Gate at the Stairs, Who Will Run the Frog Hospital? and Anagrams.
Moore, a member of the American Academy of Arts and Literature, has received numerous fellowships and honors for her writing, including the Irish Times International Fiction Prize for her short story collection Birds of America.
Parking for the Sept. 16 event will be available in the Terrace Place Garage, located at 21st Avenue South and Terrace Place.
The Vanderbilt Chancellor's Lecture Series strives to connect the university and the Nashville community with intellectuals who are shaping our world. For more information about the series, visit the Chancellor's Lecture Series website, email cls@vanderbilt.edu, call (615) 322-0885 or follow on Twitter @VUCLS.