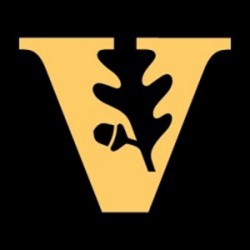 All Vanderbilt faculty and staff are urged to review the university's Standards of Conduct at the start of the academic year and refer back to those guidelines throughout the year. The Standards are available on the Compliance Program website and are designed to prevent and detect violations of law, uphold accreditation standards and ensure compliance with university policies.
"At Vanderbilt, we are committed to the highest standards of ethical behavior and compliance with the law. We thrive and succeed only when each of us acts with integrity, honesty, care and mutual respect," Chancellor Nicholas S. Zeppos said. "For Vanderbilt to reach its highest potential in carrying out our mission of aiding humanity through education, research, and health care, each student, staff and faculty member must uphold these standards, which includes reporting violations of the law or Vanderbilt policy."
Such reports may be made directly to university administrators or anonymously through the confidential reporting hotline, which is available 24 hours a day, seven days a week online or by calling (866) 783-2287. Vanderbilt prohibits retaliation for any such report made in good faith.
The university's governing principles, found on the Compliance Program site, state:
Vanderbilt University is committed to the highest standards of ethics, honesty, and integrity in pursuit of its mission of education, research, patient care, and public service.  All members of the Board of Trust, the chancellor, general officers, members of the executive administration, administrative officers, members of the faculty and staff, and others representing Vanderbilt University are expected to adhere to these standards of conduct in the discharge of their duties.