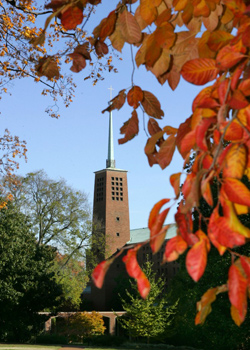 A bishop who was the first African American to be admitted to Vanderbilt University, an Episcopal priest who founded a recovery program for prostitutes, and a minister whose commitment to social justice is reflected in lifelong courageous actions are the 2014 Divinity School and Graduate Department of Religion Distinguished Alumni/ae Award recipients.
The late Bishop Joseph Andrew Johnson Jr., the Rev. Becca Stevens and the Rev. Dr. Thomas W. Ogletree will be honored Oct. 3 during the Distinguished Alumni/ae Celebration Dinner at the University Club of Nashville.
"Our alumni/ae's legacy of social justice is part of what initially drew me to this school, and it brings me great pleasure to announce that this year we will present our distinguished alumni/ae awards to three faithful champions of this tradition," said Emilie M. Townes, dean and professor of womanist ethics and society. She holds the E. Rhodes and Leona B. Carpenter Chair.
Johnson and Stevens, alumni of the Vanderbilt Divinity School, are being honored for demonstrated excellence and distinction in advocating for justice through work in congregational ministry, religious institutions, ecumenical organizations, community-based organizations, government or other social institutions.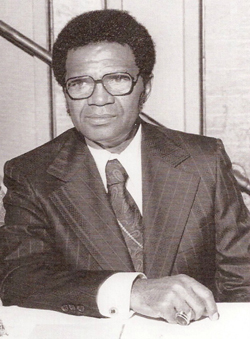 Prior to studying at Vanderbilt, Johnson earned a bachelor's degree at Texas College and a doctorate at the Iliff School of Theology. Johnson and his family were living in Jackson, Tennessee, when he was accepted into the Vanderbilt School of Religion in 1953 (renamed Vanderbilt Divinity School in 1956). At the time, he was president of Phillips School of Theology, a seminary of the Christian Methodist Episcopal Church. He became the first African American to graduate from Vanderbilt when he received a bachelor of divinity degree in 1954. He earned a doctor of philosophy degree in 1958. His dissertation was on "Christianity and Atonement in the Fourth Gospel."
Johnson's academic resume included professor of religion at Fisk University and professor of New Testament at the Interdenominational Theological Center. In 1966, Johnson was elected the 34th bishop of the Christian Methodist Episcopal Church. In 1971, he was elected to the Vanderbilt Board of Trust and two years later preached at the Divinity School's Cole Lectures.
His books included The Soul of the Black Preacher (1971), The Local Church and Lay Evangelism (1974), Our Faith, Heritage, and Church (1975), Proclamation Theology (1977), and Basic Christian Methodist Beliefs (1978).
When Johnson died in 1979 at the age of 65, the Board of Trust adopted a memorial resolution honoring Johnson for "his gifted eloquence, his tenacious energy, his uncompromised ethical values, his undented religious convictions, and his abiding loyalty to Vanderbilt." The Bishop Joseph Johnson Black Cultural Center at Vanderbilt was dedicated in his honor in 1984. In addition, the Bishop Joseph Johnson History Project, founded by the Rev. Cynthia Johnson-Oliver, who is Johnson's granddaughter, is dedicated to celebrating his life and legacy. Johnson-Oliver is writing a biography of her grandfather. She will accept the award on his behalf.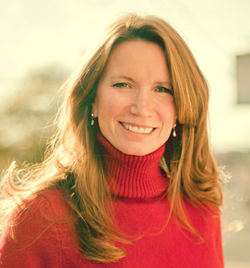 Stevens, of Nashville, Tennessee, earned her bachelor's degree at Sewanee: The University of the South in 1985 before enrolling in Vanderbilt Divinity School, where she received a master of divinity degree in 1990. She is an Episcopal priest and chaplain of St. Augustine's Chapel, located on the Vanderbilt campus. In 1997, she founded Magdalene, a nonprofit two-year residential recovery community for women who have survived lives of violence, prostitution, addiction and life on the street.
In 2001, she started Thistle Farms, which employs Magdalene residents and graduates to manufacture and distribute a line of natural body care products. The enterprise aids in the women's own healing as well as those who would like to purchase the products. For the first time, sales exceeded $1 million in the past fiscal year, as the business continues to expand and help the Magdalene graduates achieve financial independence. Thistle Farms partners with and supports social enterprises in Rwanda, Ghana and Kenya.
In 2011, Stevens was one of the White House's 15 Champions of Change for her work to end violence against women. This year she was named Humanitarian of the year by the Small Business Council of America.
Stevens' books include Snake Oil: The Art of Healing and Truth-Telling, which includes individual stories from Magdalene participants and those from Stevens' own personal journey. Stevens credits the women that she began helping 17 years ago with being the biggest source of her own healing from sexual abuse and her father's death when she was a child. He was an Episcopal priest who was killed by a drunk driver. Stevens' newest book, Tea & Justice: Rescuing the World's Favorite Beverage from Its Violent History, is scheduled for publication this fall.
The Graduate Department of Religion is honoring Ogletree for scholarship, teaching or research that has advanced the understanding of religion and its formative impact in the world.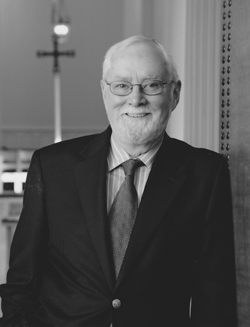 Ogletree, of Guilford, Connecticut, is the Frederick Marquand Professor Emeritus of Theological Ethics at Yale University. He earned a bachelor of arts degree from Birmingham Southern College and a bachelor of divinity degree (current equivalent would be master's) at Garrett Theological Seminary, which prepared him for ordination and service as a minister. He then enrolled in the Vanderbilt School of Religion, where he received his doctorate in theological studies in 1963. He returned to Vanderbilt from 1970 to 1981 as a professor of theological ethics and directed the Graduate Department of Studies in Religion for three years.
Ogletree's dedication to civil rights includes his participation as a Vanderbilt student in the Nashville sit-in movement to integrate lunch counters. He was a member of the Student Non-Violent Coordinating Committee while working with James Lawson, John Lewis, Diane Nash and other social justice activists. Later, as a Vanderbilt professor, he supported school integration through his advisory board role with Concerned Citizens for Improved Schools.
Ogletree, a former dean of Yale Divinity School and Drew Theological School, is the founding editor of The Annual of the Society of Christian Ethics. He has written five books: The World Calling: The Church's Witness in Politics and Society; Christian Faith and History: A Critical Comparison of Ernst Troeltsch and Karl Barth; The Death of God Controversy; The Use of the Bible in Christian Ethics; and Hospitality to the Stranger: Dimensions of Moral Understanding. The ordained United Methodist minister has served congregations in Tennessee, Wisconsin and Alabama, where he was founding pastor of Vestavia Hills United Methodist Church.
Ogletree has made national headlines for his efforts on behalf of LGBTQI justice and equality. In 2012, he officiated the same-sex wedding of his son, Thomas Rimbey Ogletree, and Nicholas Haddad. After the wedding announcement was published, two ministers filed a formal complaint against the older Ogletree for breaking church rules, which includes a prohibition on clergy officiating same-sex unions. The case was dropped in March, when Bishop Martin D. McLee pledged to end church trials for Methodist ministers in his region who perform same-sex ceremonies.
Previous Distinguished Alumni/ae recipients include James Lawson, Fred Craddock, Gardner Taylor and Charlotte Hotopp Zachary.