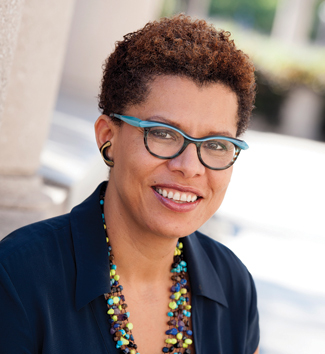 Georgetown University law professor and Vanderbilt alumna Sheryll Cashin pushes for a fresh approach to affirmative action in her new book Place, Not Race: A New Vision of Opportunity in America. Cashin will discuss her book at Vanderbilt University Sept. 4 in the first Chancellor's Lecture of the 2014-15 academic year.
Cashin will speak from 5:30 to 6:30 p.m. Thursday, Sept. 4, in Sarratt Cinema. A reception and book signing will precede the lecture from 4:30 to 5:30 p.m. in the Sarratt Cinema Lobby. Both events are free and open to the public, with seating for the lecture limited and available on a first-come, first-seated basis.
In Place, Not Race, Cashin contends that race-conscious affirmative action, which is designed to help underrepresented minorities gain admission to highly selective colleges and universities, is currently doing little to help the truly disadvantaged in American society. Instead, it primarily benefits advantaged minority students.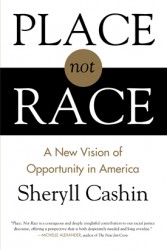 Cashin advocates for a form of affirmative action based on structural disadvantage, or place, that a student must overcome to attain higher education. Examples of structural disadvantage include underresourced schools with less-experienced teachers, fewer high-achieving peers that raise expectations and model habits of success, and often, exposure to violence. Affirmative action based on place, not race, would provide a race-neutral approach for helping disadvantaged students, she says.
Cashin, the daughter of civil rights activists, was raised in Huntsville, Alabama, and graduated from Vanderbilt in 1984 with a bachelor's degree in electrical engineering. While a student, she helped found Vanderbilt's Bishop Joseph Johnson Black Cultural Center and Association of Vanderbilt Black Alumni, both of which are celebrating 30th anniversaries in 2014.
Read a Q-and-A with alumna Sheryll Cashin.
She went on to earn her master's degree in English law from Oxford University and her J.D. from Harvard Law School. Cashin clerked for the late U.S. Supreme Court Justice Thurgood Marshall as well as Abner J. Mikva, retired chief judge of the U.S. Court of Appeals for the District of Columbia Circuit. She worked for the Clinton administration, developing policies for inner cities. She currently is professor of law at Georgetown University, where she teaches Administrative Law, Constitutional Law, and Race and American Law, among other subjects.
Place, Not Race is her third book. Other works include The Agitator's Daughter: A Memoir of Four Generations of One Extraordinary African American Family and The Failures Of Integration: How Race and Class Are Undermining the American Dream.
Parking for the Sept. 4 event will be available in the Terrace Place Garage, located at 21st Avenue South and Terrace Place.
The Vanderbilt Chancellor's Lecture Series strives to connect the university and the Nashville community with intellectuals who are shaping our world. For more information about the series, visit vanderbilt.edu/chancellor/lecture-series, email cls@vanderbilt.edu, call (615) 322-0885 or follow on Twitter @VUCLS.