Culbertson to lead Executive Development Institute at Owen
by
Jim Patterson
Aug. 12, 2014, 3:20 PM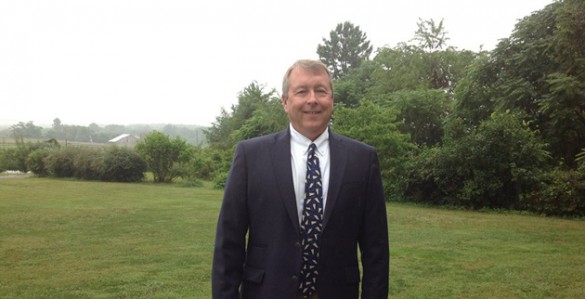 A former Chevron and University of Virginia executive will lead the Executive Development Institute at Vanderbilt's Owen Graduate School of Management.
Robert "Skip" Culbertson will oversee Owen's program of non-degree classes for working professionals as executive director beginning Sept. 1.
"Skip is exactly the person Owen needs to move our non-degree executive programs to the next level," said Eric Johnson, the Bruce D. Henderson Professor of Strategy and Ralph Owen Dean of Owen Graduate School of Management.
"He brings extensive executive experience from a Fortune 500 leader as well as nearly a decade of experience in executive education from a world-class institution."
The Executive Development Institute offers intensive, short-length (typically two- or three-day) programs in critical business skills such as executive leadership, marketing for strategic growth and leading change.
"I am thrilled to be joining the talented faculty and staff at Owen in the pursuit of delivering memorable, useful and inspiring leadership education," Culbertson said. "We intend to improve the world one client and one student at a time."
Culbertson was chief human resources officer for Chevron Chemical Company from 1995 to 1999 and held the same position at Chevron Products Company from 1999 to 2002. After establishing himself as a consultant, he took a position with the University of Virginia in 2005 as senior director of custom programs and thought advancement in the Executive Education Department of The Darden School of Business.
At Darden, Culbertson developed $2 million in custom executive education programming annually to a global client portfolio.