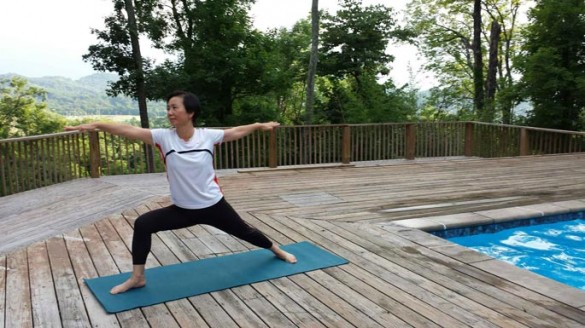 Yan-xia Zhong, library assistant for Vanderbilt Library Technical Services, regularly uses the Start! Activity Tracker and reports, "It feels good to see how steps add up by exercising and using the tracker."
Zhong stays active by participating in a variety of exercise classes and says Zumba is her all-time favorite. Her advice to others who want to get active is, "Just get started—before you know it, you're hooked!"
You can use the Start! Tracker to log your activity. Before you know it, you may be hooked too!
The Start! Quarter 3 Challenge began July 1 and continues until Sept. 30. Log 250,000 steps in Quarter 3 to be entered in for a prize drawing for one of 10 Starbucks Gift Cards.
Join the Start! "1 Million Step Club" by logging 1 million steps by Dec. 31, 2014, and receive a prize.
Learn more about the Start! Physical Activity Program and help us reach the collective goal of 2.15 billion steps for 2014.
Health Plus is part of Faculty/Staff Health & Wellness.
Want to share your success story? Contact Health Plus at 343-8943.