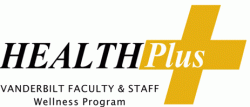 Join Health Plus for a celebration of the Game Plan for your Health video, "Manage Your Energy, Maximize Your Life," on Friday, Aug. 8, from 1 to 2 p.m. The event will be held at the Monroe Carell Jr. Children's Hospital at Vanderbilt, Room 2210.
This event is open to all faculty and staff. Registration is not required.
Healthy movie snack samples with recipes and a Know your Numbers station will be offered at this event.
Agenda
1 p.m.  Welcome
1:10–1:30 p.m.  Showing of Game Plan video
1:30–1:45 p.m.  Recognition and thanks
1:45–2 p.m.  Meet and greet
The Game Plan for your Health video is part of the nationally award-winning Go for the Gold program. Check your Go for the Gold status by logging in to the Health & Wellness Information Portal.
Step One: Complete the yearly Health Risk Assessment.
Step Two: Complete eight of the 12 actions from the 2014 Wellness Actions Log.
Step Three: Watch the new Game Plan for Your Health video and take the quiz.
Learn more about Go for the Gold.
Health Plus is part of Faculty/Staff Health & Wellness.
Contact Health Plus at 343-8943.