Media Inquiries
Latest Stories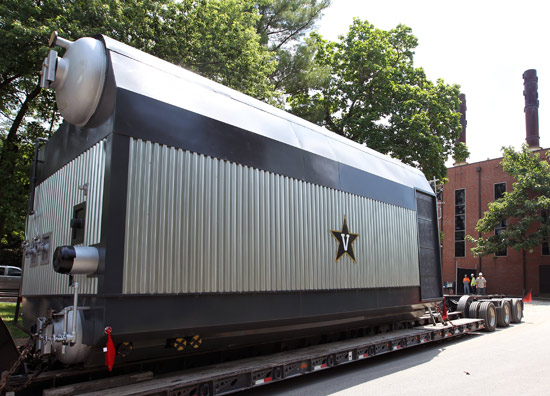 Two massive natural gas boilers were installed at the Vanderbilt Power Plant July 12 as part of the university's ongoing effort to convert the co-generation facility completely to natural gas.
The new boilers will provide steam to more than 5.8 million square feet of building space at the university and medical center. This steam is used to heat buildings and water; in several campus processes, such as the sterilization of equipment; and to make chilled water for air conditioning.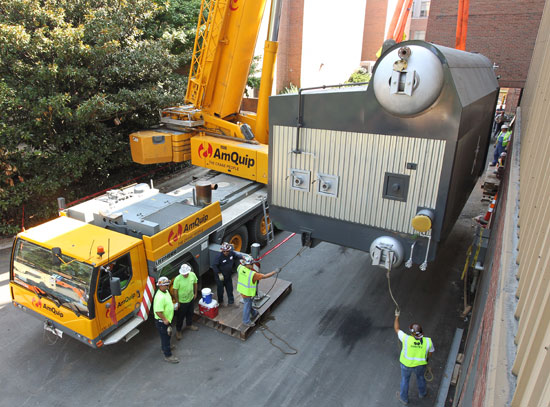 The next phase of the power plant's conversion will include the installation of a 7.5-megawatt turbine and a new heat recovery steam generator to co-generate electricity and steam, allowing Vanderbilt to fully convert from the use of coal to natural gas. The powerhouse control system is also being upgraded to provide the university with state-of-the-art functionality and monitoring. Vanderbilt is working closely with Messer Construction Co. to ensure that existing plant operations continue without interruption during construction.
For more information about the Vanderbilt Power Plant conversion, visit the SustainVU website.