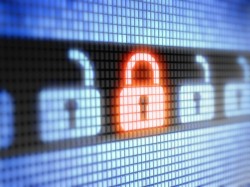 Vanderbilt IT has introduced a new wireless onboarding solution to help ensure that Vanderbilt students, staff and faculty have a more secure Wi-Fi connection.
"Wireless has become an integral part of our daily lives," said John Lutz, vice chancellor for information technology. "We appreciate your patience as we continue to enhance the wireless network to ensure that Wi-Fi connections are more secure, reliable and easier to use."
The new wireless onboarding solution is called xPressConnect for the Wi-Fi network. This solution provides automated device configuration to ensure users have the correct configuration and certificates required to successfully connect to the network.
Members of the campus community will use their VUnetID and ePassword to access the secure network. The VUnet ID helps ensure that all data flowing through Wi-Fi devices, including personal phones, tablets and laptops, is encrypted as it traverses the Vanderbilt network.
If a device is not yet connected to the Vanderbilt wireless network, connect to the wireless network called vuSetup, open your web browser on the device and follow the prompts. After the initial set-up is complete, subsequent connections will occur automatically.
For devices that do not support VUnetID and ePassword authentication, such as game consoles, health monitors, robots or additional devices, other secure networks are available through the VUIT wireless website. For now, campus users can continue to use an unsecured network such as "vummiv." VUIT plans to decommission "vummiv" later this year and replace it with a new vuGuest SSID available for unsecured connectivity. VuGuest will allow devices to connect only to the Internet, much like connecting from home or a favorite coffee shop.
For questions or comments, please contact VUIT at vuwireless@vanderbilt.edu.
For problems or assistance, contact the VU Help Desk at 343-9999 (3-9999 on campus) or the VUMC Help Desk at 343-HELP (3-HELP on campus).