July is Minority Mental Health Awareness Month
Jul. 3, 2014, 2:02 PM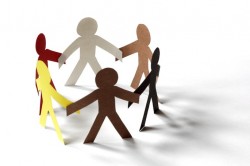 In 2008, the U.S. House of Representatives proclaimed July as Bebe Moore Campbell National Minority Mental Health Awareness Month, aiming to improve access to mental health treatment and services for multicultural communities through increased public awareness.
Some minority groups may feel self-conscious or unsure about using mental health support services. Work/Life Connections–EAP offers anonymous online screenings that can help people determine if they need further assistance and provide educational resources for self-review.
For more information on services for Vanderbilt employees and their spouses or partners, visit the Work/Life Connections–EAP website.