Media Inquiries
Latest Stories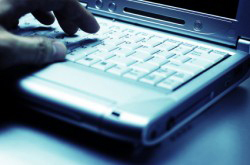 On Wednesday, July 9, Vanderbilt University Information Technology will migrate the Vanderbilt Vmail (Exchange 2010) environment from ForeFront Online Protection (FOPE) to Exchange Online Protection (EOP). EOP is the latest version of Microsoft's message transport and hygiene platform and includes enhanced anti-spam and anti-malware protection, greater flexibility in managing email policies, and an improved administration experience.

How will this affect me?
Faculty, staff and students will no longer be required to sign in to a Web-based quarantine interface to release spam-quarantined messages. Instead, they can review and release these messages directly from the notification emails that arrive in their inbox. This eliminates the need for users to remember a username and password in order to manage messages in their quarantine. Exchange Online Protection and Exchange Online users also can manage their spam-quarantined messages via the Web using the spam quarantine page in the Exchange Admin Center (EAC) by going to https://admin.protection.outlook.com/quarantine.
Should you have additional questions or concerns, please contact the VUIT Help Desk at 343-9999.