A message from Chancellor Zeppos: Commodore Nation is gold
Jun. 25, 2014, 10:58 PM
On behalf of the entire Vandy Nation, I want to congratulate the student-athletes and the coaches on the Vanderbilt baseball team for their outstanding victory earning the title of 2014 College World Series Champions! Under the leadership of Coach Tim Corbin, our boys of summer have carved their name into Commodore history as they conquered and prevailed throughout the series and onto this remarkable win for our University's first ever NCAA men's championship!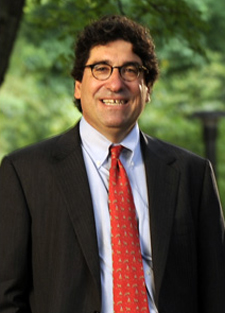 I would like to invite the Vanderbilt and Nashville communities to a special celebration on Thursday, June 26, at 6:00 p.m. at the Vanderbilt soccer complex off of Jess Neely Drive. In case of rain, the celebration will be moved indoors to the Vanderbilt Recreation and Wellness Center's new indoor practice field, with parking available in the large lot off Natchez Trace. You can find more information regarding this event and all the latest Vanderbilt athletic news at www.vucommodores.com.
I am so proud of Vanderbilt and our 2014 College World Series Champions, and I look forward to greeting these fine young men as they arrive on campus tomorrow.
Go 'Dores!
Sincerely,
Nicholas S. Zeppos
Chancellor