Media Inquiries
Latest Stories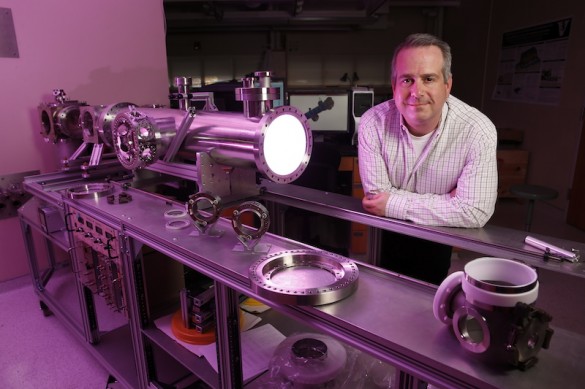 Vanderbilt's John A. McLean has received Agilent Technology's Thought Leader Award in recognition of his contributions to ion mobility mass spectrometry (IM-MS) focused on advanced applications, including comprehensive biomolecular systems analysis and synthetic and chemical biology.
McLean, Stevenson Professor of Chemistry, is co-director of the Automated Biosystems Core and deputy director of the Institute of Integrative Biosystems Research and Education.
The award will support McLean and his team at Vanderbilt in their pioneering metabolomics and lipidomics research through the advancement of ion mobility informatics and workflows.
"We are grateful to Agilent for this Thought Leader Award because it affirms our research efforts in untargeted broad-scale molecular analysis at the intersection of integrative biology and translational research," McLean said.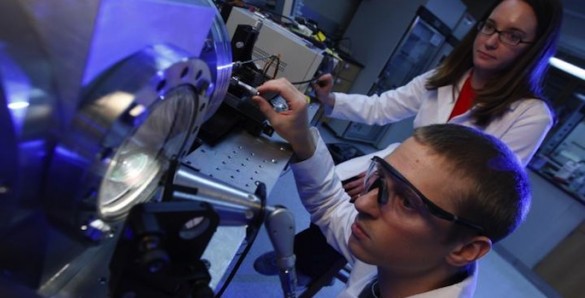 "We are pleased to recognize John McLean as an Agilent Thought Leader," said John C. Fjeldsted, Agilent's senior director of LC/MS Research and Development. "John and the Vanderbilt team demonstrate a unique combination of driving fundamental instrumental development and pioneering solutions to address tremendously complex real-time biological applications."
McLean and his team are using Agilent's 6560 Ion Mobility Q-TOF LC/MS, 1290 UHPLC and data analysis and visualization software.
For details about McLean's work, visit Agilent's 2014 ASMS Media Kit and select the presentation titled "Structural Mass Spectrometry for the Analysis of Complex Biological Samples: Ion Mobility-Mass Spectrometry for Broad-Scale Systems and Synthetic Biology."
The Agilent Thought Leader Award promotes fundamental scientific advances by contributing financial support, products and expertise to the research of influential thought leaders in the life sciences, diagnostics and chemical analysis. Information about previous award recipients is available at Agilent's Thought Leader Program website.