Tennessee and Vanderbilt Launch Autism Intervention Program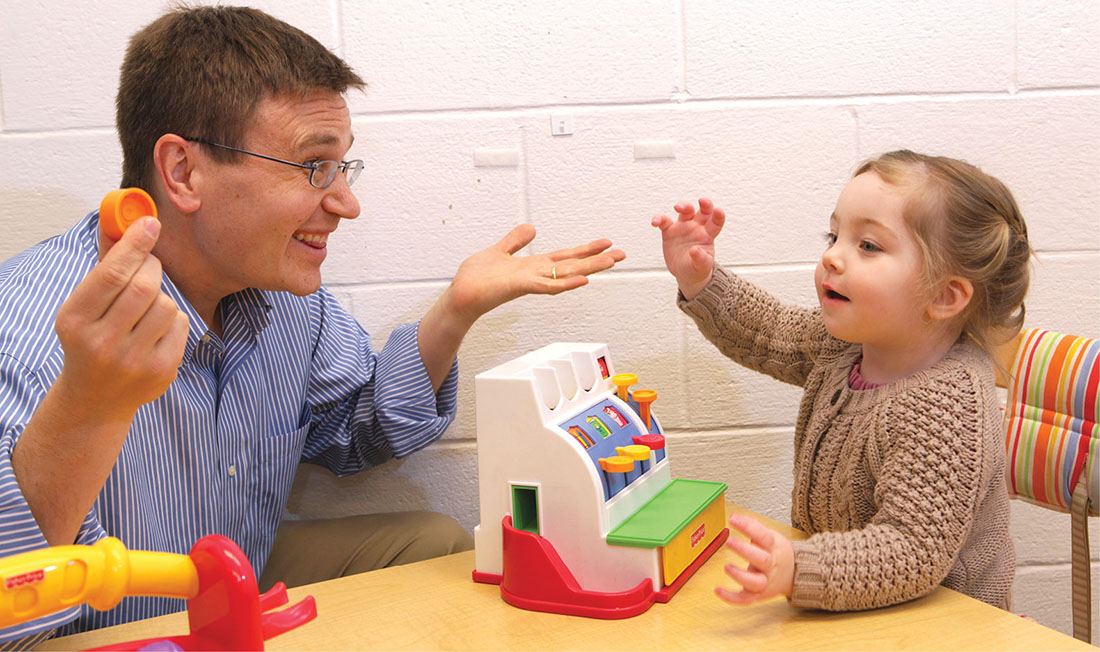 Vanderbilt's Treatment and Research Institute for Autism Spectrum Disorders (TRIAD) and the Tennessee Department of Education are partnering to bring a novel intervention program to families of young children with autism in Middle Tennessee. Called the Early Start Denver Model (ESDM), this method is aimed at early treatment of toddlers with autism to determine if prevention or reversal of autism patterns may be possible. Vanderbilt is one of only a few sites in the country studying the ESDM.
"In recent years research has shown that children receiving specific intensive early intervention can demonstrate dramatic improvements," says TRIAD Director Zachary Warren, associate professor of pediatrics, psychiatry and special education and Vanderbilt Kennedy Center investigator. "The struggle has been translating these powerful scientific advances in interventions to real-world community settings."
Named one of Time magazine's "Top Five Medical Breakthroughs" of 2010, research on the ESDM suggests that some children receiving the intervention demonstrated certain brain functions that had been "normalized" to typical patterns of activity. The ESDM combines techniques that make application of this intervention possible for very young children. The new model emphasizes social components of early learning and teaches parents how to enhance social learning. The Tennessee program initially will target approximately 30 children diagnosed with autism through existing Vanderbilt programs and provide a 12-session model of parent training.
Earlier this year the Centers for Disease Control and Prevention released new estimates that one in 68 children has autism, up from an estimated one in 88 in 2012.
"TRIAD and the Department of Energy have partnered for more than a decade to better meet the educational needs of preschool and school-aged children with autism through unique training programs targeting teachers and administrators across the grand regions of the state," says Pablo Juarez, MEd'05, associate director of TRIAD and assistant in pediatrics and psychiatry. "These unique partnerships have trained literally thousands of educators and, as a consequence, have reached thousands of children. We are hopeful this new partnership around early intervention will help us figure out how best to meet the needs of the unprecedented number of young children diagnosed with autism in our state."