Team Coordinates Care for Patients with Many Needs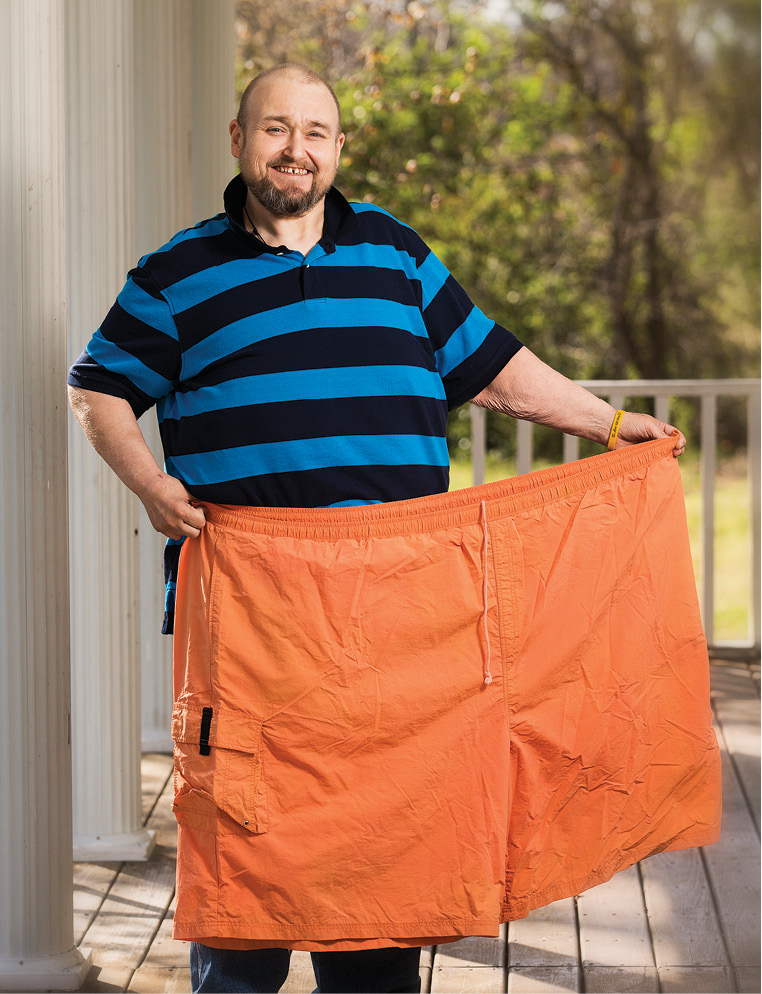 When Eddie Dotson arrived at Vanderbilt University Medical Center last September, he weighed 627 pounds and had so much fluid in his chest that it was hard for him to breathe. His heart, liver and kidneys were failing. Dotson, 40, from Pegram, Tenn., loved to ride motorcycles but had gotten so heavy that he faced spending the rest of his life bedridden in an assisted-living facility.
Then Vanderbilt's new Complex Care Team got involved.
"In the past we dealt with complex patients on a floor level via case managers," says Dr. John Morris, associate chief of staff for the Vanderbilt Health System and a professor of surgery and biomedical informatics. "The problem is that a complex patient takes so much time and effort that it hinders the efficient case management of the standard patients. Every complex patient was managed as a one-time event because they were distributed across the enterprise. Now, with the Complex Care Team, we can recognize patterns and design system-wide solutions."
Currently, the Complex Care Team includes a nurse practitioner, case manager, social worker and financial counselor. There are plans to add a pharmacist, and the team will expand as needs emerge.
Important to the team's success is the participation of the Vanderbilt Center for Biomedical Ethics and Society. "Ethical challenges are frequently psycho-social, maybe involving family dynamics or living situation, or determining who is the best surrogate for helping make decisions," says the center's director, Dr. Keith Meador, BA'78, who is also a professor of psychiatry and health policy.
A year and a half ago, Morris began tracking complex patients—defined as those staying more than 21 days in the hospital—and identified patterns in their disease processes and social situations.
There was the immigrant from Jordan who had been hit by a car and needed to recuperate with family in his homeland, but had an expired passport. The Complex Care Team did the paperwork and arranged a medical escort for his flight home. There's also the dialysis patient who had been banned from local outpatient dialysis centers for disruptive behavior, and the patient who was ready to be discharged but had no home to go to.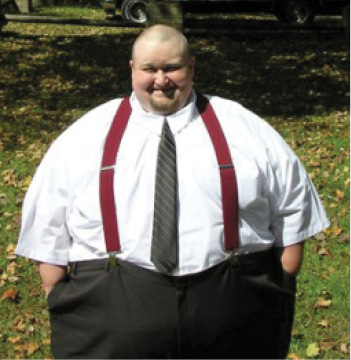 In Dotson's case the Complex Care Team knew he was committed to losing weight and helped secure a scholarship for him to spend a month at Vanderbilt Stallworth Rehabilitation Hospital. He left Stallworth at 392 pounds, walking under his own power with just a cane. He visits the YMCA every day for cardio and weightlifting. By mid-April 2014 he was at 269 pounds.
"The stories are very sad and the cases can be very hard, but we strive to do the best we can do," says Cherry Chassan, MSN'03, DNP'13, the Complex Care Team's nurse practitioner. "We listen to the patient's goals and have to keep that at the forefront, even in complex cases."
Among patients staying more than 21 days, Morris figures excess days in the hospital have been reduced by about 5,200. "With this proof of concept, we are expanding the population involved with the care team to be able to include patients with previous history of high resource utilization," Morris says.
The Complex Care Team is now working to affiliate with community partners to give patients more options for resources and assistance. It is developing a "virtual care team" to follow complex patients outside the hospital.
"In the hospital they said I was six hours from death and didn't know if they could save me. I saw the writing on the wall," Dotson recalls. "Sept. 24 was the first time I stood up for a few seconds. It tickled me to death, and I never looked back."