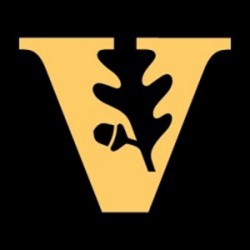 Vanderbilt University was honored with six awards from the Tennessee College Public Relations Association at its spring meeting June 12-13.
VUCast, Vanderbilt's video newscast, received the gold (first place) award for "Autism communication breakthrough" in the category of Radio/TV Show or Newscast. MyVU was honored with the silver award for Newsletter, Printed for its fall 2013 and spring 2014 issues.
Two School of Engineering publications received recognition in the category of Special Publications. Solutions was awarded a silver award and Designing the Future received a bronze award.
"New Vanderbilt Divinity Dean's introduction to Nashville media and community" was recognized with a bronze for Media Relations. In the category of Social Media, Vanderbilt received a bronze for "Commencement 2013."
More than 220 entries were submitted by universities and colleges across the state for the annual competition, which was judged by advertising, marketing and public relations professionals not affiliated with any particular school.
This year's conference was hosted by Lipscomb University.