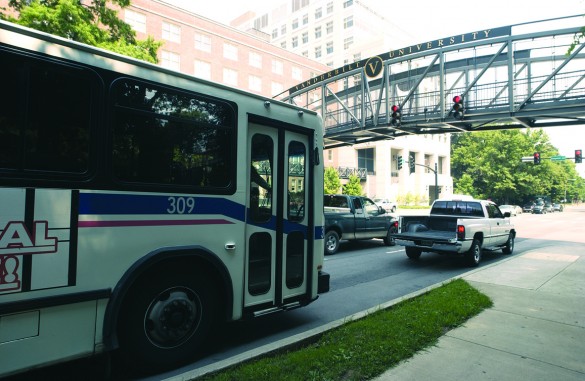 The Nashville Mayor's Office is inviting those who ride MTA buses to snap a "selfie" as they board a bus on June 12 and post the image to Facebook and Twitter using the hashtag #WeRidetheBus. The effort is to celebrate and promote the use of public transportation in Nashville.
Bus riders are encouraged to label their posts #WeRidetheBus to _____, filling in the blank with their destination.
Full-time Vanderbilt employees, graduate and professional students, and Vanderbilt University Medical Center volunteers can ride MTA buses to and from work for free anytime by swiping their Vanderbilt ID cards upon boarding the bus. Learn more about MTA bus routes and schedules.
Learn about other alternative transportation options for the Vanderbilt community on the Office of Traffic and Parking website.