Scholars from across the United States and abroad will be at Vanderbilt University June 9-20 to improve their skills in building projects in the digital humanities.
The XQuery Summer Institute: Advancing XML-Based Scholarship from Representation to Discovery will be led by Clifford B. Anderson, director for scholarly communications at the Jean and Alexander Heard Libraries at Vanderbilt.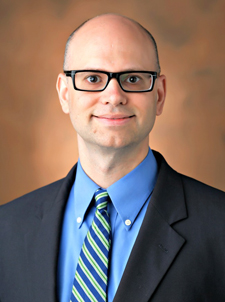 During the two-week session, 12 participants will learn how to build projects in the digital humanities using the programming language XQuery and an open source XML database called eXist.
"Our goal is to help digital humanists take the next step in their work," Anderson said. "We want them to reach the full scholarly potential of encoding documents in machine readable format by teaching them how to query and analyze those texts computationally."
The institute, hosted by Vanderbilt, is among the Institutes for Advanced Topics in the Digital Humanities supported by the Office of Digital Humanities at the National Endowment for the Humanities.
Jody Combs, associate dean for the Heard Libraries, said that hosting the institute underscores Vanderbilt's commitment to digital scholarship. "As new modes of computation-driven inquiry emerge in the humanities, we need to cultivate and to provide support for new kinds of humanities scholars," Combs said. "This award from the Office of Digital Humanities helps build capacity for digital research in the humanities locally at Vanderbilt as well as nationally and internationally."
David Michelson, assistant professor of the history of Christianity and classics at Vanderbilt, and Dale Poulter, coordinator of search and core services in the Heard Library, will serve as project faculty. They will conduct instruction in consultation with Jonathan Robie, one of the inventors of XQuery, and two other expert consultants.
"Simply put, XQuery is a programming language designed from the ground up to work with XML," Anderson said. "While XQuery excels at querying, manipulating and remixing XML documents, it can also be used like a general purpose scripting language." An interview with Anderson about the XQuery Summer Institute is available on the NEH website.
Vanderbilt University is also host to an NEH-funded digital humanities project for the study of minority culture in the Middle East and Asia — Syriaca.org: The Syriac Reference Portal, directed by David Michelson.