Box content sharing service increases mobility for collaboration
by
Jennifer Johnston
May. 16, 2014, 4:39 PM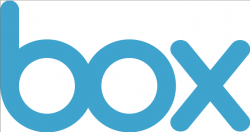 More than 1,450 campus users have logged on to Vanderbilt's enterprise version of Box, a secure content sharing and collaboration service, since its launch last month. With summer months approaching, the mobility, security and large storage capacity of Box should prove even more beneficial to the Vanderbilt community.
To begin using Box, simply log on to Vanderbilt.box.com using your VUnet ID and ePassword. A Box quick start video is available to provide guidance on using the tool.
Among the early users is Peter R. Bream Jr., associate professor in the Department of Radiology and Radiological Sciences and the Department of Medicine. Bream has switched in recent years almost exclusively to a tablet and logs on with the Box mobile application.
"I have found cloud-based services like Box to be the final way to fully detach from my laptop," Bream said. "As an interventional radiologist running a busy fellowship, I have found the ability to put all of my fellowship materials, calendars, articles and teaching files in the cloud indispensable for teaching. I can share recent articles of interest with my fellows and residents. I also can pull up an image from my teaching file at any time, which is perfect for on-the-go teaching. Having 50GB also allows me the space to put all the files I need at my fingertips, no matter where I am."
Box users may include participants from outside the campus community, improving collaboration with partners from other universities, businesses, corporations, government agencies or other entities. While the basic consumer version allots 10GB of storage capacity, Vanderbilt users have up to 50GB and are provided an additional layer of protection to secure their intellectual property.
Residents in the Department of Medicine have gravitated to sharing documents on Box, saving repetitive emails on works in progress, said second-year resident Dr. Benjamin Tillman. "Box permits a core group of collaborators to edit documents and content while providing viewing access to a large group," he said. "I've also enjoyed the option provided by Box Edit which allows you to open an Office document from the Internet browser, make changes and save it back to Box without having to download the file to your desktop and upload another version at the end."
Tillman said switching to Box for document sharing has been easy. "I'm the least technologically advanced in our department but have found this to be an overall wonderful program."
A summary of Vanderbilt policy regarding Box storage may be found here.
The more than 1,450 campus users that have logged on to Box in the last month have accessed 755GB of aggregate storage. In addition to sharing content from any desktop, laptop, phone or tablet, users have the capability to:
See the latest version of recently updated files from any location;
Send project files by emailing a link, allowing for easy sharing of assignments or data;
Answer questions directly on Box using social workflow tools, allowing other users to see responses and cut down on repetitive emails, or to respond directly to just one collaborator;
Access features such as Box Edit, allowing documents to be edited in other applications such as Word, Excel and Power Point;
Use Box Sync to "drop" items into Box more easily from other applications. Mac files currently are not supported by Sync, but an update may be available soon. The current upload limit is 5GB per file. Box continues testing to enhance this feature; and
Easily integrate with Microsoft Office and Outlook. Follow these links to set up those tools: Box for Office and Box for Outlook.
More information about Box is available on the VUIT website.