U.S. Secretary of Education Arne Duncan will be featured among a rich menu of panels and presentations from industry innovators at the upcoming Education Writers Association's annual gathering, May 18-20 at Vanderbilt University.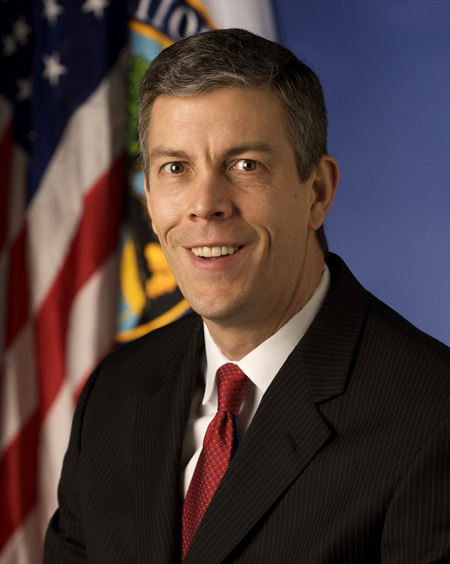 The theme of the EWA's 67th National Seminar is "From Ideas to Action: Making it Happen in Newsrooms and Schools." Vanderbilt University is hosting the event, along with Vanderbilt Peabody College of education and human development and the American Educational Research Association.
"We rely on the expertise of education writers to raise awareness around key issues in education and to delve into the critical education research taking place at Peabody College and its peer institutions," Beth Fortune, vice chancellor for Public Affairs, said. "We're thrilled to welcome EWA to Vanderbilt for their annual meeting."
In addition to Sec. Duncan, also slated to speak are Tennessee Governor Bill Haslam; American Federation of Teachers President Randi Weingarten; and Columbia Journalism School's Professor of Journalism and Dean Emeritus Nicholas Lemann, among others. More than 400 journalists, communications professionals, scholars and education advocates are expected to take part in sessions exploring the latest efforts to transform education, and trends that are profoundly altering the way education is covered in the press.
Peabody Dean Camilla Benbow and other top faculty will offer insights on making sense of the federal Race to the Top Initiative, early childhood education, special education, gifted education, principal evaluations, the impact of a college degree, and more. The program includes site visits, interactive workshops and networking. Session moderators will include representatives from TIME magazine, Education Week, The Huffington Post, The Wall Street Journal, Washington Post, The Christian Science Monitor and Chicago Sun-Times.
An awards banquet will recognize the winners of the annual National Awards for Education Reporting and the recipient of the Fred M. Hechinger Grand Prize for Distinguished Education Reporting.
The EWA conference is on Twitter under hashtag #ewa14.