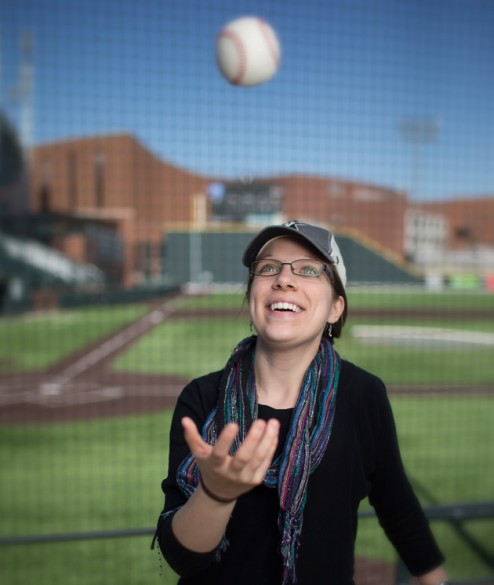 When Katie Walden came to Vanderbilt's Blair School of Music, she believed a piano bench would always be in her future. But four years of learning and exploration have led her to a different kind of bench—a baseball bench.
During her junior year, the piano musical arts major from Salem, Mo., and lifelong St. Louis Cardinals fan landed a summer research fellowship to explore the connections among music, community and sustainability by touring cities in the Southeast that claim both a music culture and a minor league ballpark. Add in a little time at the National Baseball Hall of Fame archives in Cooperstown, N.Y., and Katie was swinging for the fences with a 105-page senior thesis that she describes as "shaping what I want to do with the rest of my life."
Katie says her education at Vanderbilt took "a lot of unexpected turns, but all good ones," including student government, peer mentoring and covering Commodores baseball for the Vanderbilt Hustler. This fall, she plans to pursue an M.A. and Ph.D. in American studies at the University of Iowa to continue looking at the sweet spot where baseball, music, cities and culture connect.
"If you told me when I was a freshman that I would do all of these things, I just would have laughed. I didn't even know American studies existed until last year," she said. "I jumped in crossing my fingers, hoping it would be the right thing."