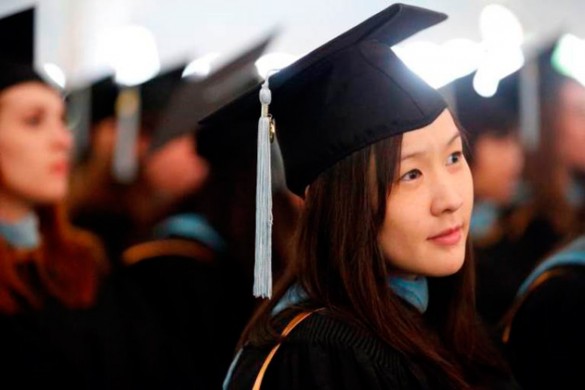 The Vanderbilt University Class of 2014 will get sage advice from Chancellor Nicholas S. Zeppos and former surgeon general Regina M. Benjamin during two days of Commencement activities May 8-9.
Benjamin, who served as U.S. surgeon general from 2009 to 2013, is this year's Senior Day speaker and recipient of the Nichols-Chancellor's Medal, given to an individual who defines the 21st century and exemplifies the best qualities of the human spirit. Benjamin will speak and receive her award, which includes a cash prize, during Senior Day ceremonies beginning 11 a.m. on Thursday, May 8, in Memorial Gym.
Zeppos will deliver his traditional address during Commencement, which begins at 9 a.m. Friday, May 9, on Alumni Lawn. In the case of inclement weather, Commencement will be moved to Memorial Gym.
About 2,900 graduates are expected to attend Commencement. Degrees are scheduled to be awarded to 1,670 undergraduates and 2,127 graduate and professional students.
Senior Day and Commencement ceremonies will be streamed live on the Vanderbilt homepage and also made available for viewing after the event. They will be broadcast live in widescreen format at the events and at several indoor locations on campus. A detailed schedule of Vanderbilt Commencement and Senior Day activities is available on the Vanderbilt Commencement website.
Following Benjamin's talk on Senior Day, family and friends of the graduating seniors are invited to four faculty seminars on topics including pre-kindergarten education and theater during the Gilded Age.
The Nichols-Chancellor's Medal is one of the university's highest honors. It was created and endowed by Vanderbilt Law School alumnus Ed Nichols and his wife, Janice, in honor of Edward Carmack and Lucile Hamby Nichols. Previous winners include Muhammad Yunus, Bob Geldof, Toni Morrison and Tom Brokaw.
Graduates and guests attending Commencement are invited to share their Commencement moments using social media – by tagging Tweets, Instagrams and Facebook posts #VU2014. All of the social media activity surrounding Commencement – Tweets, posts, photos, videos and more – will be collected on Vanderbilt's Get Social website.