One of Lisa Koenig's first forays into service was in Pattaya, Thailand, when just a teen. While visiting her father, an engineer for Cisco, she volunteered at a nearby orphanage. Upon returning home to Chicago, she started an organization to support the orphanage called the Thai Your Shoes Foundation.
Her passion for service continued at Peabody College, where she juggled studies in human and organizational development with volunteering for a distance-tutoring organization that provides English instruction to children in remote regions of the world, including Haiti, Colombia and Pakistan.
Worried that the lessons she'd been provided lacked a certain level of cultural competence, Koenig decided to start her own program. With the support of the Pakistani class's teacher, the Vanderbilt-Pakistan Connection was born. It quickly grew from one session per week to 12, and Koenig recruited 24 classmates to help teach the early morning lessons via Skype to classrooms in Bahawalpur and Lodhran, Pakistan.
"What do we know about Pakistan besides the sound bites we hear on CNN?" she asked. "In fact, these students are beautiful, loving and kind. We are crossing over cultural divides and finding that, clichéd as it may sound, we are all just people."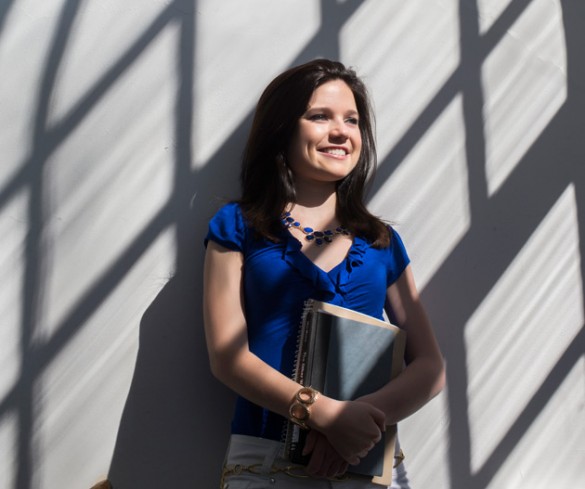 After graduation, Koenig will become a founding organizer of the new KIPP Collegiate High School in East Nashville and will serve students from low-income backgrounds.
"Traveling and experiencing other cultures has changed my interpretation of the word freedom," she said. "In other countries and right here in America, skin color and background change the way you are perceived and what doors are open to you. I'm excited to spend these next years tipping the scale on a system that is perpetuating disadvantage among portions of our nation's youth."