Vanderbilt University has awarded its 2014 Michael B. Keegan Traveling Fellowship to graduating seniors David Sanchez and Emily Yount. The goal of the fellowship is to develop future leaders through world travel and experiential learning. The award will fund one year of the students' travel, which will begin shortly after Vanderbilt's Commencement in May.
Graduating seniors awarded the fellowship have the opportunity to pursue an idea or an issue they are passionate about in the context of daily life in communities around the world.
Students must apply for the fellowship by completing an application, submitting a resume and letters of recommendation and proposing a plan of study/travel. A committee of alumni fellows, faculty and staff selects the winner.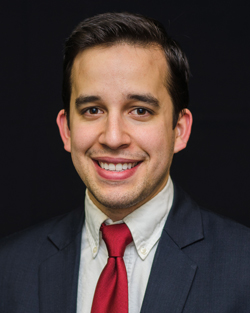 Sanchez, an Ingram Scholar and head resident adviser from Racine, Wisconsin, will graduate from the College of Arts and Science in May with a degree in political science. His interest in conflict and genocide stems from courses studied during a semester abroad in Copenhagen, Denmark, and study trips to Bosnia and Herzegovina, as well as Germany.
He will use his fellowship year to travel to 15 communities on six continents for a project, "The Peace-Conflict Continuum: Investigating the Origins of Conflict and Identifying Best Practices for Promoting Harmony," that will take him to countries as diverse as Rwanda, Mauritius, Israel, Singapore, New Zealand and Guatemala to examine why some countries embrace multiculturalism while others see it as a source of conflict. He seeks to understand what factors are influential in inciting conflict, where the tipping point is and what mechanisms could be implemented to defuse ethnic and racial tensions. He is especially interested in the role of governments in adopting preventive measures to reduce clashes and foster harmony between groups.
"I am grateful to Michael B. Keegan and the selection committee for this unparalleled opportunity to learn firsthand about the value of cultural diversity on the one hand, and understand the disintegration of culturally diverse communities on the other. Through visits with local leaders, academic institutions, NGOs and community members, I will seek to understand how social and political environments shape individual and collective action by comparing the experiences of these 15 communities and identifying preventive measures that can be implemented now to foster tolerant communities and minimize the potential for conflict in the future," Sanchez said.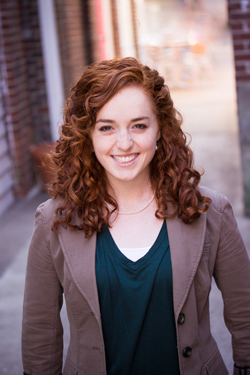 Yount, a Cornelius Vanderbilt Scholar and founder of an International Justice Mission chapter at Vanderbilt, grew up in Lexington, South Carolina, and is now a resident of Richmond, Virginia. However, she calls many places home after living in Istanbul, Turkey, with her family for her final three years of high school. She will graduate from Peabody College with a degree in human and organizational development, as well as a secondary degree in women's and gender studies from the College of Arts and Science. Her primary degree's focus is health and human services, which represents her interest in providing aftercare to individuals, particularly women, who have experienced trauma. She became particularly interested in addressing the problems of sex trafficking and gender-based violence after a trip to Delhi, India, during the summer of 2012.
Through her fellowship project, "Global Dimensions of Aftercare for Victims of Sexual Violence," Yount seeks to understand firsthand the roots of sexual violence so that more effective solutions can be pursued, and to explore how aftercare is delivered differently based on cultural context. She also hopes to grow personally in her ability to interact respectfully with victims of sex trafficking and gender-based violence. She plans to travel to 17 countries where organizations are working to provide aftercare services to victims of sexual violence. Because of this opportunity, she will be equipped to pursue her training in social work with a global vision.
"Ever since visiting India and hearing young girls share in support groups their experiences of violence, I have been gripped with a longing to not only return to the country, but also to see how this problem is being addressed elsewhere. The Michael B. Keegan Traveling Fellowship is allowing me to make that dream a reality sooner and in a more exciting capacity than I ever thought possible. I cannot begin to express the fullness of my gratitude to the committee for their selection and – most of all – to Mr. Keegan for his generous support," Yount said.
For more information about the Michael B. Keegan Traveling Fellowship, contact Associate Dean Sandy Stahl at (615) 322-6400.