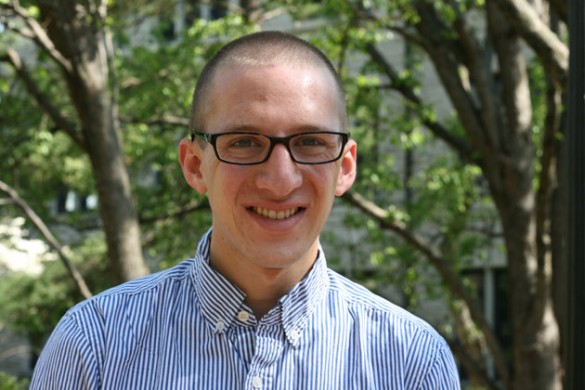 The Office of Honor Scholarships is pleased to announce that Michael Diamond, a junior in the College of Arts and Science, has been named a 2014 Udall Scholar. The Udall Foundation is an independent federal agency that was established by Congress in 1992 to provide federally funded scholarships for college students intending to pursue careers related to the environment, as well as to American Indian students pursuing tribal public policy or health care careers.
Based on his demonstrated commitment to environmental issues and plan to pursue a career in an environmental field, Diamond was one of 50 scholars selected from a pool of 489 outstanding candidates nominated by colleges and universities across the United States.
As a student in Vanderbilt's Earth and environmental sciences program, Diamond has conducted research on the use of cosmogenic isotopes to determine weathering rates in Antarctica, the potential terraformation of Mars, and the history of megafloods in Bangladesh since the end of the Pleistocene. He currently serves as co-president of SPEAR, the largest environmental organization on campus; is secretary of the Alternative Energy Club; and was a co-founder of the campus divestment movement Reinvest Vanderbilt.
Diamond is the recipient of the David C. McDonald Scholarship and the Mitchell S. and Madeline L. Magid Honor Scholarship in Arts and Science at Vanderbilt.
Writing in support of Diamond's candidacy for the Udall were Jonathan Gilligan, Dan Morgan and Steven Goodbred, all members of the Department of Earth and Environmental Sciences.
Diamond will join the other Udall scholars in Tuscon, Ariz., this August to receive a $5,000 scholarship and meet policymakers and community leaders in environmental fields, tribal health care and governance.
Contact: Lyn Fulton-John, (615) 322-6329
lyn.fulton-john@vanderbilt.edu