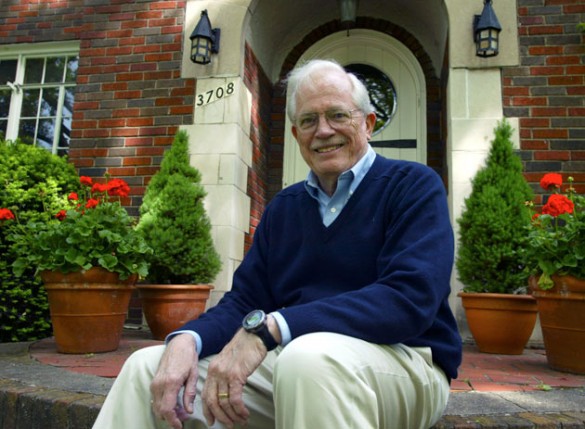 A memorial celebration in honor of John and Marjorie Compton is planned for Saturday, June 14, at 5:30 p.m. in Benton Chapel on the Vanderbilt campus. A reception will follow.
John Compton taught philosophy at Vanderbilt for more than four decades. He died in hospice care Jan. 18. at age 85. Marjorie Compton died approximately two months later.
"John was a mentor to me for most of my professional life," said Charles E. Scott, Distinguished Professor of Philosophy, Emeritus. "He was one of the most welcoming and affirming colleagues I have known.
"For many years, his and Marge's house was a place where colleagues who often disagreed on most issues found themselves as friends in common due to the warmth, affection and sympathetic understanding that permeated their home," Scott said.
The Comptons' survivors include daughters Elizabeth Compton Interlandi of Nashville and Catherine Compton Swanson of Lexington, Mass.; and son John Arthur Compton of Eagle, Idaho.