Media Inquiries
Latest Stories
Current and potential students of Vanderbilt University's Master of Liberal Arts and Science (MLAS) program are invited to an open house May 6 to get more information about the program and learn about summer course offerings.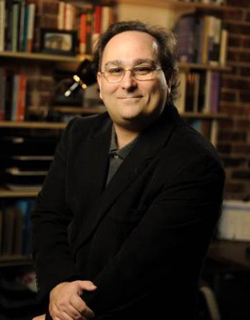 The MLAS program is designed for working adults, typically meeting one week night or weekend day per week to explore topics in a graduate-level seminar format. MLAS classes cost about half the tuition of a standard Vanderbilt class, and further discounts are available to Vanderbilt employees.
The open house is at 6 p.m. at Cohen Memorial Hall, 1220 21st Ave. S. It's a free event and all are welcome. The MLAS program is open to college graduates who complete an application process and are accepted.
Two MLAS courses will be offered this summer: "Socrates, Plato and The Good Life" and "Twentieth- and 21st-Century Art and Politics." The philosophy course will be taught by Robert Talisse, professor of philosophy and political science and the art course by Leonard Folgarait, professor of history of art.
Anyone curious about the MLAS program is encouraged to attend the open house. For more information, see the MLAS website or call (615) 343-3140.