Media Inquiries
Latest Stories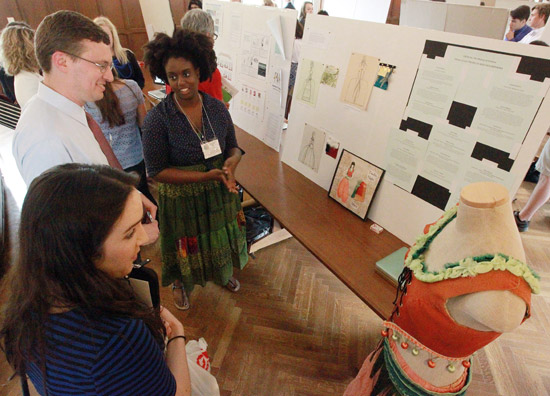 As part of its "Students as Producers" theme year, the Center for Teaching hosted a Celebration of Learning April 21 in Alumni Hall.
The event featured students and the products of their learning experiences in courses at Vanderbilt this year, including a poster exhibition, presentations and performances by students from across campus.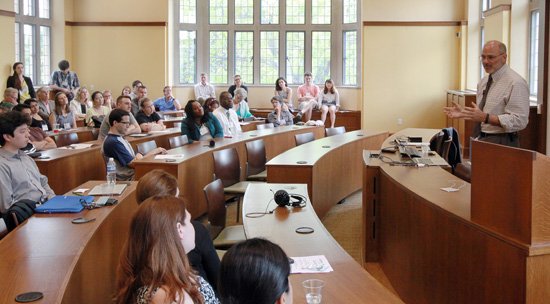 In addition, Randy Bass, vice provost for education and professor of English at Georgetown University, gave a keynote presentation on the theme of "Students as Producers." Bass is known for his efforts to make student learning visible, having worked at the intersections of new media technologies and the scholarship of teaching and learning for 20 years. His keynote was co-sponsored by the American Studies program.
Students in two of the Center for Teaching's graduate student programs shared the projects they completed for those programs. The Blended and Online Learning Design (BOLD) Fellows presented the online learning modules they designed and assessed this year; and the SoTL Scholars shared their work in the scholarship of teaching and learning (SoTL). These students, along with graduates of the Certificate in College Teaching, were recognized for their accomplishments during the event.
Contact: Derek Bruff, (615) 322-7290
derek.bruff@vanderbilt.edu