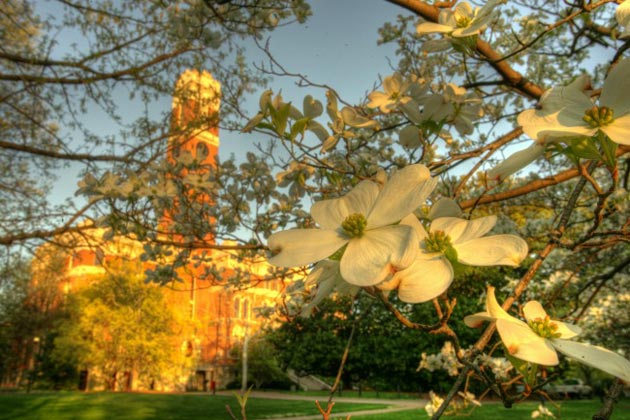 Two professors in Vanderbilt University's College of Arts and Science are among 178 scholars, artists and scientists named 2014 John Simon Guggenheim Memorial Foundation Fellows.
Kenneth Catania, the Stevenson Professor of Biological Sciences, and Helmut Walser Smith, the Martha Rivers Ingram Professor of History, were selected from almost 3,000 applicants for the fellowship. It is awarded on the basis of prior achievement and exceptional promise.
"We are deeply honored to have two of our distinguished faculty recognized this year by the Guggenheim Foundation," said Carolyn Dever, dean of the College of Arts and Science. "Ken Catania and Helmut Smith represent the depth and diversity of exemplary research and innovation in Arts and Science. The Guggenheim recognizes both their past achievements and the promise of exceptional discoveries to come here at Vanderbilt."
Catania, a neuroscientist by training who joined the Vanderbilt faculty in 1997, has spent much of his career investigating the unusual brains and behaviors of specialized animals, including star-nosed moles, tentacled snakes, water shrews, alligators, crocodiles and electric eels.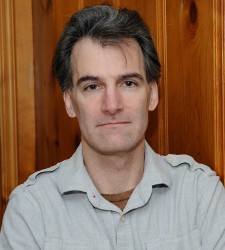 "Most of these species are predators that have evolved senses and weapons to find and overcome their elusive prey," Catania said. "This has created an arms race, pushing prey to become faster and more efficient at escape and deception. Controlling both sides of this struggle are unique brains that mediate sense outside the realm of human experience."
Catania noted that these species teach researchers many principles about brain function because they have honed special abilities, which include sniffing in stereo, predicting movements or making decisions for attack or escape in fractions of a second.
"Beyond teaching us about special senses and brain evolution, there is unappreciated beauty and elegance in the behaviors and diverse forms of these extraordinary animals," Catania said. "I feel very fortunate to have a career where I can study and reveal, sometimes for the first time, the astounding abilities of the animals. My privilege and challenge as a Guggenheim Fellow is to showcase these unique species in a book project that will include compelling imagery, videos and the science behind the stories."
Catania is a MacArthur Fellow and recent recipient of the Pradel Award in Neurosciences from the National Academy of Sciences.
Smith, who teaches modern European history, has served as director of the Robert Penn Warren Center for the Humanities and the Max Kade Center for European and German Studies at Vanderbilt. His most recent books include The Butcher's Tale: Murder and Anti-Semitism in a German Town (W.W. Norton, 2002), a Los Angeles Times Non-Fiction Book of the Year, and The Continuities of German History: Nation, Religion, and Race across the Long Nineteenth Century (Cambridge, 2008). He is also the editor of The Oxford Handbook of Modern German History (Oxford, 2011).
As a Guggenheim Fellow, Smith will be finishing a book titled Finding Germany: A History of Discovery and Salvage, 1500 to 2000, which will be published with W. W. Norton in the United States and C. H. Beck in Germany.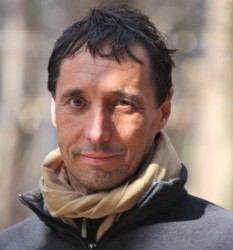 "The book, which starts with the first highly accurate two-dimensional image of Germany on a map, circa 1500, is about how Germany has been seen, mapped, described, experienced, and thought about—before, during, and after nationalism," Smith said. "Whereas most histories of nations focus on the ideas of nationalists or on the history of politics, this book follows the cognitive dimension of nationhood (how people know and experience the place) and its descriptive possibilities (how the nation is rendered in travel accounts, poetry, literature, painting, photography etc.). The book is an attempt to write a history of how Germans imagined their nation with nationalism not as the culmination, but as a historical, and therefore reversible, chapter in that history."
The John Simon Guggenheim Memorial Foundation was founded in 1925 by U.S. Sen. Simon Guggenheim and his wife as a memorial to a son who had passed away.
David Salisbury contributed to this story.