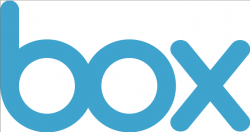 Mobility and large storage capacity are among the most appealing features of Box, a secure content sharing and collaboration service now available free to the Vanderbilt community in a new offering from Vanderbilt IT.
"The Vanderbilt community relies on collaboration across disciplines. We are pleased to identify and quickly roll out tools such as Box to better support trans-institutional partnerships securely and with improved function and mobility," said John M. Lutz, vice chancellor for information technology.
Anyone with a Vanderbilt VUnet ID and ePassword may begin using Box immediately by signing up on the Vanderbilt Box site.
Accessing the Vanderbilt enterprise version of Box using a Vanderbilt email account gives users 50GB of storage compared to the 10GB offered through the basic consumer version. Accessing Box through a secure Vanderbilt connection provides an additional layer of protection for information property.
Box creates a centralized, secure workplace in the Cloud with the ability to include participants from outside the Vanderbilt community. Users will benefit from improved collaboration with partners from other universities, businesses, corporations, government or other entities.
"I'll be using Box initially for a number of internal projects, especially because of the versioning and undelete functionality," said David Owens, professor of the practice of management and innovation and faculty director of the VU Accelerator Summer Business Institute. "The ability to leave comments with shared documents without opening them is great. Collaboration will definitely be better this way."
A file-syncing function allows group members to work off-line and sync later. Users may manage and share Box files directly from Word, Excel and Power Point. Shared links would replace email attachments. (In fact, this story was initially created in Word and shared using Box).
Users may access the platform from anywhere using the Box mobile application.
Features of Box include the ability to:
Quickly send large files (up to 5GBs);

Track documents using auditing tools;
Ensure that content is updated;
Bring Box content into any website using Shared Links; and
Manage work content securely from any device.
To access Box, simply log in at Vanderbilt.box.com and, when prompted, click "continue."  Then, enter your VUNet ID and ePassword. New users will find a folder with video tutorials and guides.
More information about Box is available on the VUIT website.