Connections that may link guns, mental illness and mass shootings in America will be discussed April 15 in a talk by the director of Vanderbilt University's Center for Medicine, Health and Society.
Jonathan M. Metzl, the Frederick B. Rentschler II Chair at Vanderbilt, will speak at 7 p.m. at Adventure Science Center, 800 Fort Negley Blvd. The topic will be "Mental Illness, Mass Shootings and the Politics of American Firearms."
The event is free and open to the public. It is sponsored by the Vanderbilt/NIMH Silvio O. Conte Center for Neuroscience Research.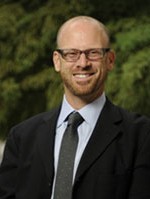 Metzl, a sociologist, psychiatrist and medical doctor, will explore how decisions about which crimes American culture diagnoses as "crazy" and which it labels as "sane" are driven as much by the politics of particular cultural moments as by the actions of individually disturbed brains.
Adventure Science Center offers hands-on, interactive exhibits and engaging programs that encourage visitors of all ages to explore how science is relevant in their lives.
The Center for Medicine, Health and Society is an innovative multidisciplinary center that studies the social and societal dimensions of health and illness. Its scholarship, teaching and wide-ranging collaborative projects explore medicine and science in a wide array of cultural contexts, while at the same time fostering productive dialogue across disciplinary boundaries.