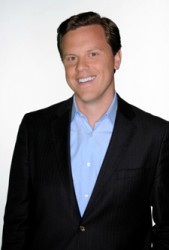 Willie Geist, David Plotz and Nick Thompson — three noted journalists and pioneers of new media — will discuss the state and future of their profession April 11 at the First Amendment Center.
"Changing the Story: The Evolution of Media in Print, on Television and the Internet" will be moderated by Amanda Little, a writer-in-residence in Vanderbilt University's English department who teaches courses on investigative journalism and blogging. In addition, John Seigenthaler, founder of the First Amendment Center and chairman emeritus of The Tennessean, will "set the scene" with an introduction to the wide-ranging discussion.
The event, which is free and open to the public, will be from 7 to 8:15 p.m. with a reception to follow. "We are delighted that these three leaders in the new and old domains of storytelling can come together to share their informed perspective on a media landscape that is in flux," Little said.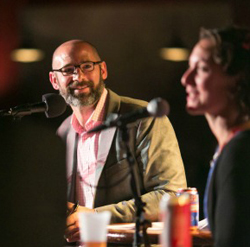 Geist is co-host of NBC's Today show 9 a.m. hour and MSNBC's Morning Joe. He grew up in Ridgewood, N.J., and earned his bachelor degree in political science at Vanderbilt in 1997. The one-time writer and editor for the Vanderbilt Hustler is profiled in the spring 2014 issue of Vanderbilt Magazine.
Geist was raised very close to the television news business as his father, Bill Geist, is a correspondent for CBS News. The two are co-authors of the new book Good Talk, Dad: The Birds and the Bees…and Other Conversations We Forgot to Have.
Plotz, editor of Slate since 2008, previously worked as a staff writer, political columnist, media columnist and as Washington editor for the online magazine. He is the author of Good Book: The Bizarre, Hilarious, Disturbing, Marvelous and Inspiring Things I Learned When I Read Every Word of the Bible and The Genius Factory: The Curious History of the Nobel Prize Sperm Bank.
Plotz grew up in Washington, D.C., and graduated from Harvard University with a degree in social studies in 1992. He has written for numerous national publications, including The New York Times Magazine, Washington Post, New Republic, GQ, Harper's and Rolling Stone.
Thompson is the editor of NewYorker.com, where he oversees and manages the magazine's online website. The former senior editor of The New Yorker co-founded The Atavist, a digital journalism start-up. He is also a contributing editor at Bloomberg Television and a technology contributor at CNN International. He is the author of The Hawk and the Dove: Paul Nitze, George Kennan and the History of the Cold War.
Thompson has also been a senior editor at Wired, a senior editor at Legal Affairs and an editor at the Washington Monthly. He has edited and assigned stories that have won major awards and have been made into films, including Argo.
For more information on the panel discussion, email Little or call (615) 322-2173.