Athletics Director David Williams, Coach Derek Mason team up with YWCA on new initiative to reduce violence against women
by
Princine Lewis
Apr. 4, 2014, 11:27 AM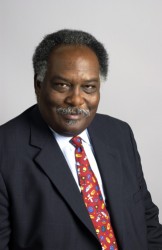 David Williams, vice chancellor for athletics and university affairs and athletics director, and Vanderbilt football coach Derek Mason are teaming up with the YWCA of Nashville and Middle Tennessee for its "A Call to Coaches" event at Montgomery Bell Academy Thursday, April 10, from 8:30 to 11:30 a.m.
Vanderbilt is a sponsor of the free, inaugural event that will bring together coaches and others who mentor boys and young men to address the important role they play in developing young men of character and reducing violence against women and girls.
"We are committed to the cause of making sure we develop men of character and integrity. That is a cause that deserves to be a central focus at all times," Mason said. "I have one rule: Do what's right. That encompasses all aspects of life, especially how we treat other people."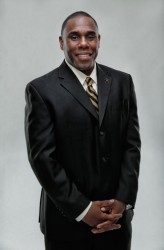 A Call to Coaches is free and open to all who coach and mentor in the community and is being underwritten by the Vanderbilt Athletic Department, the Ohio Valley Conference, Verizon Foundation and the James Stephen Turner Family Foundation. To register, visit YWCAnashville.com.
For more than 40 years, the YWCA has been at the forefront of the domestic violence crisis, providing services to victims and their families. In early 2013, the YWCA began the Engaging Men initiative to prevent violence before it occurs by hosting numerous events to raise awareness, manage the current environment that contributes to violence, and encourage change.
"The problem of violence against women can't be solved by engaging only half the population," said YWCA President and CEO Pat Shea. "We believe that swifter progress can be made by engaging good men and providing them with the tools and perspective needed to influence the next generation. A Call to Coaches is an important event for those who shape the lives and character of boys and young men, particularly through sports—whether you're a coach, team booster or engaged neighbor."
Joining Williams and Mason as part of the lineup for A Call to Coaches are TSSAA Executive Director Bernard Childress, Backfield in Motion CEO and football legend James "Boots" Donnelly, APSU Basketball Coach Dave Loos, former Tennessee Titan Chris Sanders and current Tennessee Titan Delaine Walker. Radio broadcaster for 104.5 the Zone and ESPN.com's Paul Kuharsky will emcee the event.
A Call to Coaches is led by nationally recognized violence prevention expert Tony Porter, co-founder of A Call to Men. Porter is working in partnership with the YWCA to empower men to speak up, be part of the solution, and make Nashville a safer city for women and children. Tennessee currently ranks sixth in the nation for the rate at which women are killed by men.