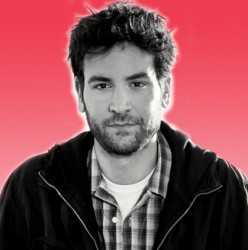 Actor and director Josh Radnor will speak at Vanderbilt University's Langford Auditorium on Wednesday, April 16. The event begins at 7 p.m. and is co-sponsored by the Vanderbilt University Speakers Committee, Vanderbilt Programming Board and the VenUe committee.
Best known for his role as Ted Mosby, the central character on CBS's Emmy-nominated hit comedy How I Met Your Mother, Radnor concluded a nine-season run with the show on March 31.
He wrote, directed and starred in two feature films, Happythankyoumoreplease and Liberal Arts, which premiered at the Sundance Film Festival in 2010 and 2012, respectively. He was last seen in Jill Soloway's Afternoon Delight, which premiered at the Sundance Film Festival in 2013.
Apart from film and television, Radnor's theatrical credentials include starring on Broadway as the title character in The Graduate and appearances at the Manhattan Theater Club, The Vineyard Theater and Baltimore Center Stage.
Radnor has published several articles in the Los Angeles Times, Guilt and Pleasure, MovieMaker magazine, Indiewire and The Huffington Post.
He attended Kenyon College, where he earned the Paul Newman Acting Trophy, before receiving his master of fine arts in acting from New York University's Tisch School of the Arts.
Tickets are available beginning Friday, April 4, at the Sarratt Student Center box office and all Ticketmaster outlets. Tickets are free for Vanderbilt students and staff, $5 for non-Vanderbilt students, and $10 for the general public.
Contact: Bridgette Kohnhorst, (615) 322-2471
bridgette.kohnhorst@vanderbilt.edu