New issue of 'Health & Wellness Connection' now online
Apr. 3, 2014, 4:26 PM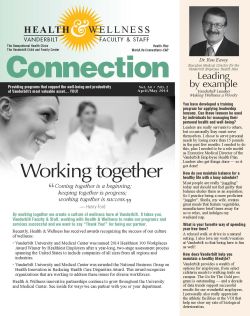 The new issue of Health & Wellness Connection is available online now. It includes:
Leading by Example with Dr. Ron Eavey
Taking Care of Your Allergies
Your Relationships
New Start! Challenge
Start! Spotlight with Daniel Kirby
Recipe for Quick Chicken Tikka Masala
Spotlight on Success with Angie Lankford, and much more!
Contact: Julia Dunagan, (615) 936-3735
---