Important changes to office supply procurement through Guy Brown
by
Melanie Moran
Mar. 28, 2014, 5:03 PM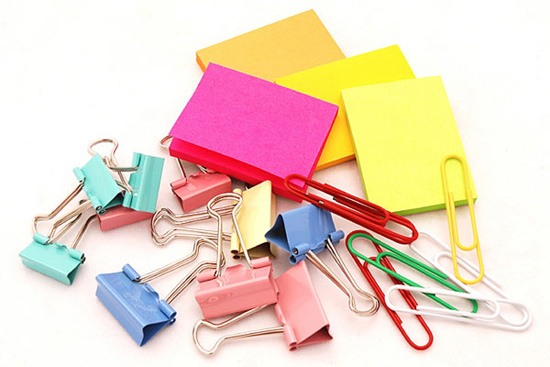 Through a new partnership, Staples will now fulfill Guy Brown office supply orders, Vanderbilt Procurement has announced. In addition, Vanderbilt leadership approved two important changes to procurement policies, outlined below, to support cost savings and sustainability efforts at the institution.
Staples partnership
Under Guy Brown's new partnership with Staples, Vanderbilt faculty and staff will have access to Staples' more comprehensive private label catalog as well as an improved online shopping experience.
Online shopping enhancements include:
Real-time product availability
Greater reporting capabilities
Reduction in back orders
Decreased lead time of orders
Ability to create personal shopping lists
The Guy Brown and Staples partnership also offers a new employee perk program that extends Vanderbilt contract pricing to individuals for personal purchases at local Staples stores. Look for additional information on this new program in the coming weeks.
Automatic substitutions for selected products
Beginning Tuesday, April 1, Guy Brown orders for many brand-name printer toner cartridges and various general office supplies will be fulfilled with equivalent but lower-cost products. For example, most original equipment manufacturer toner cartridge orders will be fulfilled with comparable re-manufactured toner cartridges. This change supports Vanderbilt's ongoing efforts to lower costs while enhancing sustainability efforts by using recycled products.
Automatic substitutions also will occur for many general office supplies purchased through Guy Brown.
In addition to printer toner and office supplies purchased from Guy Brown, product substitution will occur for paper purchased from American Paper & Twine (APT).
$25 Minimum Order
Also effective April 1, office supply orders placed through Guy Brown will require a $25 minimum order. Today, approximately 20 percent of Vanderbilt orders through Guy Brown are less than $25. By establishing a nominal minimum order amount, Vanderbilt will reduce the cost of processing small orders and ensure continued low prices for the entire university.  This change also will eliminate 988 pounds of shipping waste per quarter, further contributing to Vanderbilt's commitment to sustainability.
Contact Procurement Services with any questions or concerns regarding this transition. The new Guy Brown customer service numbers are included below.
NEW Guy Brown Customer Service Contact Information
Toll-free number: (855) 316-1405
Fax number: (855) 316-1406
Email: support@guybrown.com