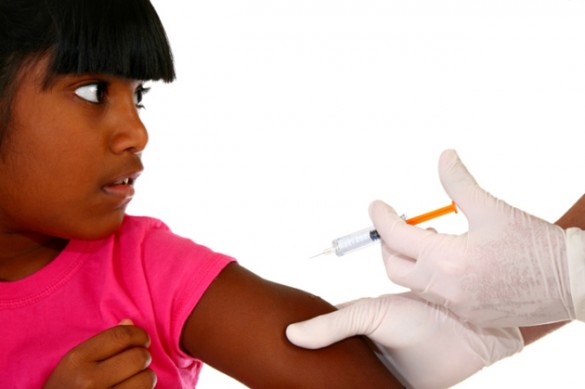 A forum to explore the political, medical and ethical debates surrounding childhood vaccines will be held April 9 at Vanderbilt University as part of an ongoing series of "hot topics" conversations sponsored by Vanderbilt's Center for Medicine, Health and Society.
"The Politics of Childhood Vaccines" will take place from 4 to 5:30 p.m. in Room 208 of Light Hall on the Vanderbilt campus. It is free and open to the public. A reception will follow.
Anna Kirkland, associate professor of women's studies and political science at the University of Michigan, will speak. Kirkland is author of the forthcoming book Vaccine Trials. Responding to her comments will be Monique Lyle, assistant professor of political science at Vanderbilt; William Schaffner, professor of preventive medicine and health policy at Vanderbilt; and Jeremy Veenstra-Vanderweele, associate professor of psychiatry, pediatrics and pharmacology at Vanderbilt.
Jonathan Metzl, director of the Center for Medicine, Health and Society and Frederick B. Rentschler II Chair, will moderate the event.
"The Politics of Childhood Vaccines" is co-hosted by the Vanderbilt Department of Political Science and the Program in American Studies.
The Center for the Study of Medicine, Health and Society is a multidisciplinary center that studies the social and societal dimensions of health and illness. For more information about the center and upcoming programs, visit www.vanderbilt.edu/mhs.