Media Inquiries
Latest Stories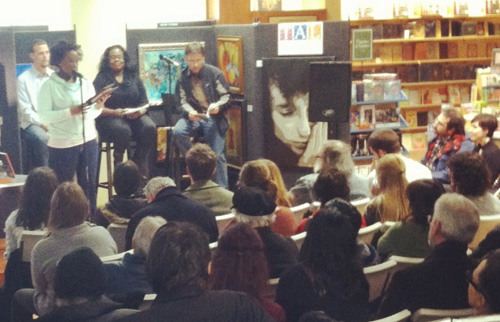 Over the past year, Barnes & Noble at Vanderbilt has seen its monthly poetry night grow into a standing-room-only event. Local poet and author Ciona Rouse has compiled a strong roster of local poets and continues to add great artists each month.
This month the series will welcome members of Vanderbilt English department. Barnes & Noble at Vanderbilt's main focus is to provide great service and programming to Vanderbilt students, staff and faculty. The bookstore hopes to continue forging relationships with various university departments in its effort to create fun and informative in-store events.
Lyrical Brew: An Evening of Local Poetry takes place at Barnes & Noble the last Friday of each month beginning at 7 p.m. Parking is always free in the 2525 Garage directly behind the bookstore.
For more information, contact bookstore communications manager John Lasiter at (615) 414-4870 or john.lasiter@vanderbilt.edu.