Media Inquiries
Latest Stories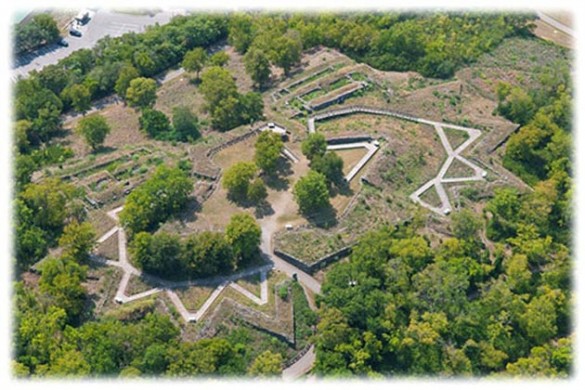 Vanderbilt's Department of Earth and Environmental Sciences is partnering with Metro Parks and Recreation and Vulcan Materials Company to sponsor "Fossils at the Fort" at Nashville's Fort Negley Visitors Center and Park on Saturday, April 5, from 10 a.m. to 2 p.m. The event is free and will be held rain or shine.
Participants of all ages will be able to collect and take home 360 million-year-old fossils from Vulcan Materials Company's quarry in Parsons, Tenn. Vulcan is providing a truckload of fossil-rich rock for fossil collecting. Vanderbilt earth and environmental sciences students will be on hand to help fossil hunters find and identify rocks.
Vanderbilt students also will guide walks to look at fossil corals in rocks at Fort Negley that remain in the same position as when they were growing on the bottom of the ocean that covered Nashville 400 million years ago.
"The idea is for this event to serve double duty—encouraging folks in the community to find fossils and build interest in the geologic and Civil War history recorded at Fort Negley, and helping our students share what they've learned with members of the public," said Molly Miller, professor of earth and environmental sciences, who teaches Vanderbilt's EES 220 course, Life Through Time.
"[rquote]There is nothing more fun than watching people find fossils," Miller said.[/rquote]
Other activities will include exploring an interactive geologic timeline, and illustrated talks by earth and environmental sciences students about well-preserved fossils that have been discovered around the world.
Participants also may bring their favorite mystery fossils from home to be identified by experienced former Vanderbilt instructors and state geologists.
Contact: Molly Miller
molly.miller@vanderbilt.edu