"God-talk and Memoir Writing," a roundtable conversation on the craft of memoir from a theological perspective, is scheduled for 3 p.m. Tuesday, March 25, at Vanderbilt Divinity School, Room G-20.
The roundtable will feature the Rev. Becca Stevens, MDiv'90, the Rev. Ian Cron and musical artists Ashley Cleveland and Phil Madeira. The event is free and open to the public and will be moderated by Dave Perkins, associate director of the Religion in the Arts and Contemporary Culture program at Vanderbilt Divinity School, which is sponsoring the event.

Stevens is an Episcopal priest and founder of Magdalene, a group of residential communities of women who have survived prostitution, trafficking and addiction. Stevens founded Thistle Farms in 2001, which currently employs nearly 50 Magdalene residents and graduates and houses a natural body care line, a paper and sewing studio, and the Thistle Stop Café. She has been featured in the New York Times and on ABC World News, NPR, PBS, CNN and the Huffington Post. Stevens was named by the White House as one of 15 Champions of Change for violence against women in 2011. She was recently inducted into the Tennessee Women's Hall of Fame and conferred an honorary doctorate by The University of the South. Stevens tells her story in the memoir Snake Oil (Jericho Books, 2012).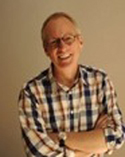 Cron is an Episcopal priest, psychotherapist and the author of a spiritual memoir, Jesus, My Father, the CIA, and Me. He is an adjunct priest at Christ Episcopal Church in Greenwich, Conn., where he curates the Conversations in Courage and Faith series. Cron also is a student at Fordham University, where he is completing his doctoral work in Christian spirituality.

Cleveland is a three-time Grammy and two-time Dove Award winner who has released eight critically acclaimed albums. Her memoir, Little Black Sheep, was published by David C. Cook in 2013.

Madeira is a Nashville-based musician, artist, songwriter and producer. He has been a band member for Emmylou Harris and Her Red Dirt Boys, Buddy Miller and The Phil Keaggy Band and a session musician/songwriter for Alison Krauss, Mat Kearney, Old Crow Medicine Show, Buddy Miller, Garth Brooks, Toby Keith, Daniel Amos, Amy Grant, The Nitty Gritty Dirt Band, The Civil Wars, Julie Miller and The Band Perry. His memoir, God On the Rocks, was published by Jericho Books in 2013.
Contact: Dave Perkins, (615) 385-0220
david.h.perkins@vanderbilt.edu