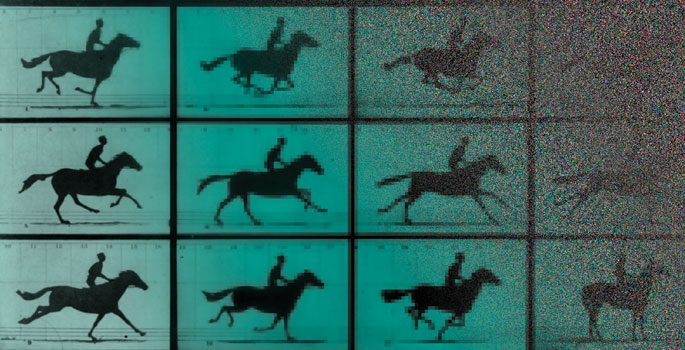 Filmmakers and scholars will gather at Vanderbilt University April 3-4 to investigate contemporary ways of seeing film and moving images at "Ubiquitous Streams: Seeing Moving Images in the Age of Digital Media," a line-up of lectures and discussions to be held in venues across campus. Admission is free, but registration is required.
Guest speakers will include New York University film professor Anna McCarthy; Indiana University film and media studies professor Barbara Klinger; University of California-Irvine film and media studies professor Peter Krapp; and collaborative artists Teresa Hubbard and Alexander Birchler, whose works of video, photography and sculpture have been exhibited in museums around the world.
Vanderbilt professors who will speak or moderate include:
Associate Professor of Film Studies and English Jennifer Fay; Gertrude Conaway Professor of German and Professor of film studies Lutz Koepnick; Professor of Psychology and Human Development at Peabody College of education and Human development Daniel Levin; Assistant Professor of Art Vesna Pavlovic; Associate Professor of English and Film Studies Paul Young; and Professor of Art Mel Ziegler.
The colloquium, which is open to the public, will explore the emergence of new modes of seeing moving images in the wake of recent media changes and examine different models of teaching and researching today's moving-image culture.
View the colloquium schedule and register online.
Ubiquitous Streams is part of Vanderbilt's Comparative Media Arts Project and is co-sponsored by the Department of Art; Film Studies; the Department of Germanic & Slavic Languages, and the Curb Center for Art, Enterprise, and Public Policy.
Contact: Lutz Koepnick, lutz.koepnick@vanderbilt.edu