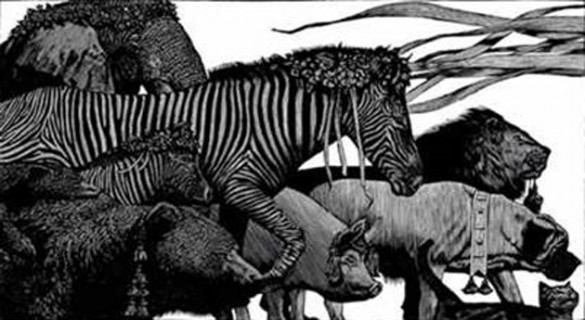 Barry Moser and Ann Patchett, two Tennesseans celebrated by book lovers around the world for their illustrious works, will be at Vanderbilt University's Central Library March 27 for a public talk moderated by John Seigenthaler.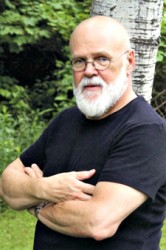 "For the Love of Books: A Conversation with Artist and Illustrator Barry Moser and Author Ann Patchett" will take place from 6 to 7 p.m. in the library's Community Room.
Moser, whose work can be found in numerous collections, museums and libraries around the nation, including Vanderbilt Special Collections and University Archives, is also a printer, painter, printmaker, author, essayist and teacher.
Patchett is the author of six novels: The Patron Saint of Liars, Taft, The Magician's Assistant, Bel Canto, Run, and State of Wonder. She has also written three nonfiction books: Truth & Beauty, What Now? and her most recent work, This is the Story of a Happy Marriage.
"Bringing these two creative literary treasures together promises to be a stimulating event for the mind and senses," said Connie Vinita Dowell, dean of libraries. "We are grateful to Barry Moser, Ann Patchett and John Seigenthaler that we can offer this engaging program to the Nashville community."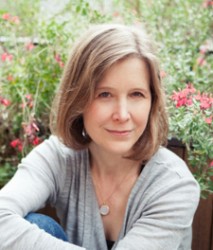 Moser said that he looks forward to the event with Patchett, who wrote the forward to his book of portraits, One Hundred Portraits. Moser and Patchett met in 1994 at an event where the Nashville Banner honored Patchett as Tennessee Writer of the Year. They have since become close friends. Moser credits Patchett as one of his most important champions during his five years of working on The Pennyroyal Caxton Bible, the only fully illustrated Bible of the 20th century.
Moser was born and raised in Chattanooga and earned a bachelor's degree in art education from the University of Tennessee at Chattanooga. He also did graduate work at the University of Massachusetts at Amherst. He is on the faculty of Smith College, where he is the Irwin and Pauline Glass Professor of Art and Printer to the College.
Among Moser's more than 300 design and illustration works are the University of California Press' The Divine Comedy and the Arion Press' Moby-Dick. Moser's edition of Alice's Adventures in Wonderland received a National Book Award in 1983.
Vanderbilt Special Collections previously purchased at auction a collection of Moser's works with funds from the Sam M. Fleming Southern Civilization Collection. A sampling of Moser's books are featured in Special Collections' current "Book as Art: Artist's Books" exhibit under the category of "Reinventing Classics." They include a copy of L. Frank Baum's Wizard of Oz with Moser's memorable illustration of Oz's Wicked Witch of the West.
Other illustrations by Moser were included in "Twain & Twang," Nashville's citywide celebration that paid tribute to writer Mark Twain in 2010.
Patchett, who grew up in Nashville, is a graduate of Sarah Lawrence College and the Iowa Writer's Workshop.
Among Patchett's awards and fellowships are England's Orange Prize, PEN/Faulkner Award, Harold D. Vursell Memorial Award from the American Academy of Arts and Letters, Book Sense Book of the Year, a Guggenheim Fellowship, Chicago Tribune's Heartland Prize, the Governor's Award for Excellence in the Arts, American Bookseller's Association's "Most Engaging Author Award," and the Women's National Book Association's Award.
Her books have been both New York Times Notable Books and New York Times bestsellers. Patchett's work has been translated into more than 30 languages.
In November 2011, Patchett opened Parnassus Books in Nashville with Karen Hayes. Patchett, who has done several national media interviews on the importance of independent booksellers, was named one of the 100 Most Influential People in the World by Time magazine in 2012.
Seigenthaler is the founder of the First Amendment Center, chairman emeritus of The Tennessean, and longtime host of "A Word on Words," a weekly book review program on WNPT, Nashville Public Television. In addition, he wrote the biography James K. Polk (Times Books, 2004).
For more information on the conversation with Moser and Patchett, email Celia Walker or call (615) 343-4701.